Hi lovelies, today I'd like to continue my series on creating your look. :)
I'm sorry that this time there's not too many photos of clothes, but I'll try to get some to the next post. ;)
Let's get started. So, what I believe in on creating your style - like you know if you read
the first piece on this topic
- is that you have to find your own thing. You have to know what works for you, because we normal people are not like celebrities who have personal shoppers, hairdressers, stylists, personal trainers and so on to keep us looking the faboulous persons we are inside. Right?
But it's not like you can't let your inner light shine to everyone. You can start off with adopting my 10 vital points (link above) and then start to think of your own
beauty routine
. Don't get what I mean? I'll lead you through it.
My beauty routine
(a.k.a, what I do daily/weekly to keep my look)
1. Keep it clean.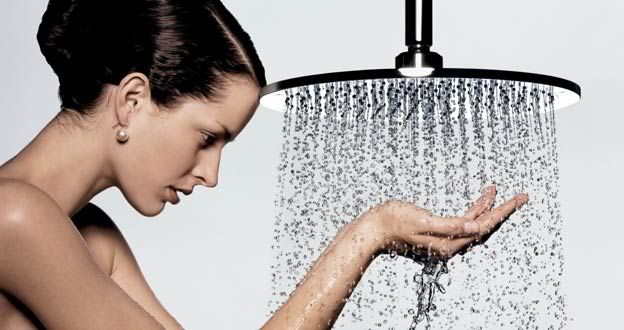 Yeah, personal hygiene is the big number one. But also, I find showering very relaxing. I start off with shaving, and I always use a product that makes the skin calm down (hating the red spots after shaving). Then I scrub the skin with a gentle product (loving the Body Shop's strawberry body scrub <3) but note, I do this only 1-2 times per week, so it doesn't stress out the skin. Then, I'll wash with the Body Shop's shower gel (any scent is great, this morning I used mango). Also, I wash my hair with a gentle shampoo every 4 days, otherwise just using hot water. Why? Because it makes the hair naturally a bit thicker when done for a long enough time, and I adore the hair of the people who follow
the Curly Girl method
. Note: I always use the conditioner, though, but usually only to the ends to keep them smooth. And I like to put some mask or intensive care conditioner to my hair once per week. Always rinse your hair with cold water in the end, it makes it more shiny. ;) Finally, I wash my face with ACO young face wash.
2. After shower.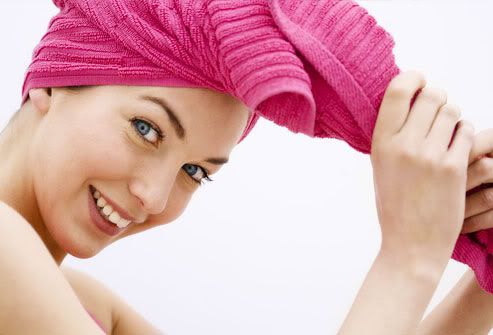 I try to let my hair dry naturally if I have time, since it doesn't make it as unhealthy-looking as blow-drying. I don't brush my hair wet, since it makes the hair break, and I always add leave-in conditioner (XZ Chocolate&Vanilla) to keep my hair pretty. Also, I always use either wide-gapped comb or natural brush (yeah, the kind with animal hair in it) since they are better for the hair. I wipe my face gently with mattifying toner and wait for a moment before before putting on day-cream. (Or thicker cream, if I shower before going to sleep) If my skin is dry, I moisture it with body butter (again, Body Shop) or body lotion. Depending most on my feeling that moment. Also, of course, putting on some deodorant.
3. Hair and make-up.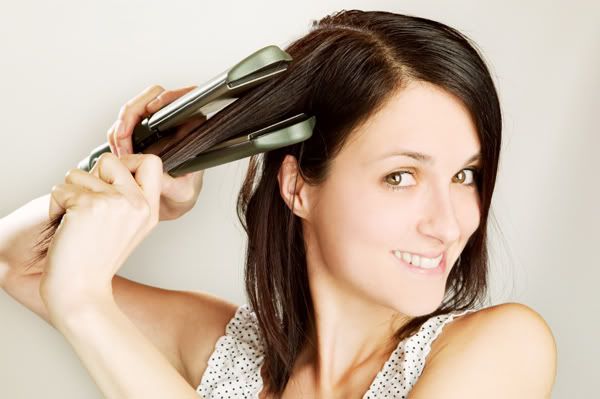 This part is different everyday, but I usually try to do my hair first and then see how much time I have for make-up. I love styling my hair with heat, and I always use heat-protection. (Still looking for the perfect one, any suggestions?) I try to keep it simple, unless there's an important party to go to. I avoid tight ponytails and such - they can break your hair in long-time use.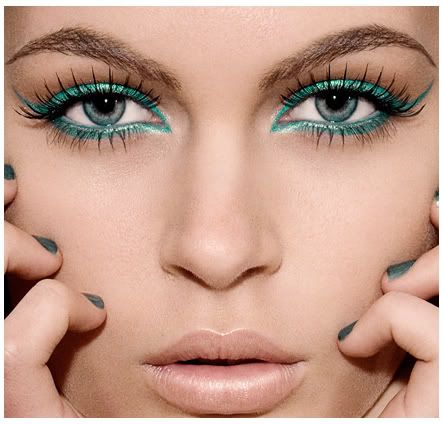 Then it's time for make-up, and the pic above shows what kind of make-up I like the most. Still don't know how to finish it as clean, but getting there step by step. I start off with primer, then put on foundation, highlighter, and coverstick. That's the base. Then I bring out the shapes of my face with bronzing powder and blush. I darken my eyebrows with brown eyeshadow, curl my lashes, put on mascara, and that's it. The basic make-up. Many times I also spice it up with eyeshadow or lipgloss, sometimes both. If you're interested, I can make a post about the brands and products I use for my make-up. :) (or a tutorial, whichever you guys prefer.)
5. Finishing touches.
Last but not least, I put on some perfume to feel more girly. Not the same on every day, I have few favourites that I vary. That's pretty much it if you don't count dressing up and putting on accessories. But that's a different story completely. ;)
(all the photos above are courtesy of some other people, can't take credit from them.)
So, you might be wondering why I didn't talk anything about doing my nails? They're usually done already since I use long-lasting polishes and I do my nails while watching TV etc., so it doesn't take time when I need to get somewhere in time.
Don't worry though, I'll put two examples of my everyday manicures here. I'll tell you how to do them with some photos, and you'll see they are pretty easy for everyone. I'll put more when I have done different ones and remember to take pictures of them. ;) You can wish for colours, patterns, anything for the upcoming manicure tips, and I'll see which ones I can actually do (not a professional manicurist, so... ;D)
1. Crackling yellow/pink manicure
Start of by putting on a layer (or two, depending what you like and how much pigment your polish has) of pink nail polish - I used one from Gosh, a bit glittery shade number 544.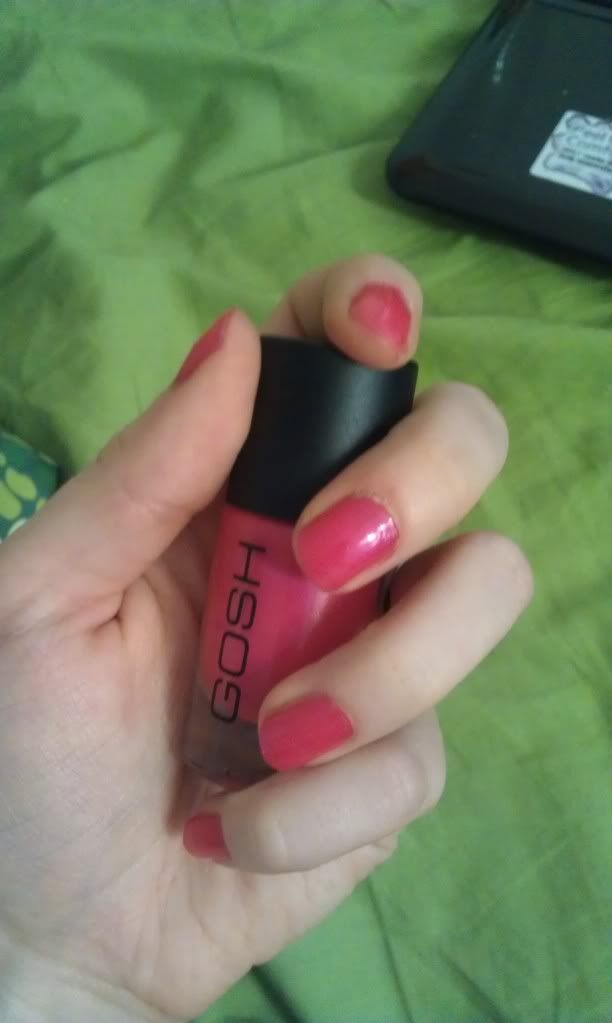 When it's done drying, put on a crackling yellow polish. My pick: IsaDora, shade 804 - Yellow Crew.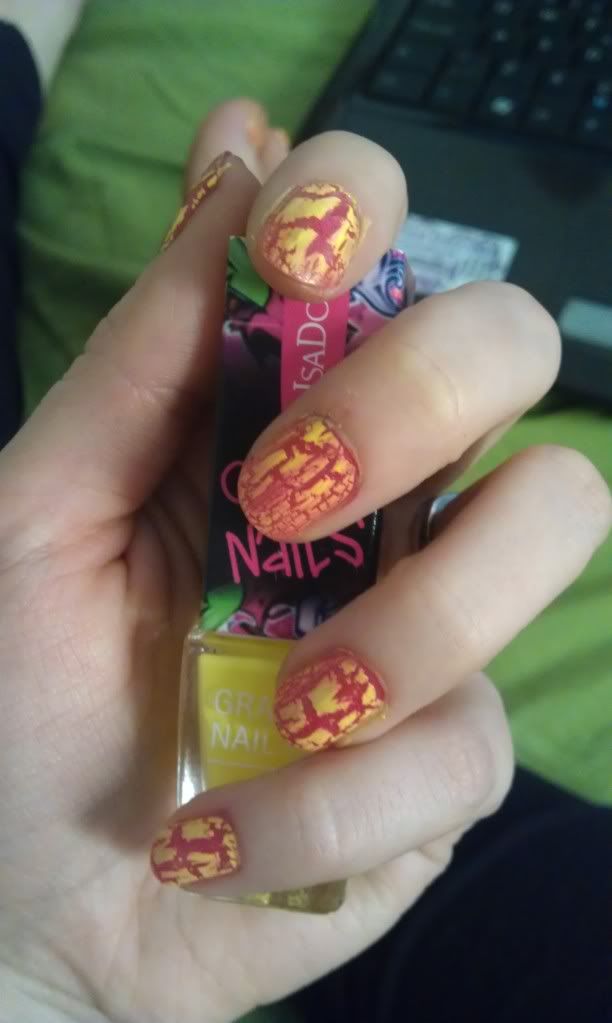 And the same to the toenails if wanted.
2. Silvery blues.
Start with light blue, or well, turqoise. My pick: IsaDora, shade 683 - Dazzling Ocean.
On the top, silver polish, but only a thin layer. My pick: IsaDora, shade 651 - Silver Sparkles
Simple and nice, in my opinion. Got ideas what I should try, even if I didn't post it here? Tell me. Also, Please let me know if there are tips on style you'd like to write about. :)
With these words...
Blog ya later beauties!
xoxo
Silvertigo