Hi again, today I was shopping for tomorrow when my school starts. Didn't find much, but I actually have (like I've showed here) my clothes ready for a good time now. Of course you can't go shopping without looking good. ;)
It's a bit dark, but I guess you'll get the idea.
Cropped jacket
- VILA,
Top, Skirt with fake leather sides, and necklace
- H&M,
Leggings
- Lindex,
Bracelet
- Nelly.com,
Shoes
- Mekka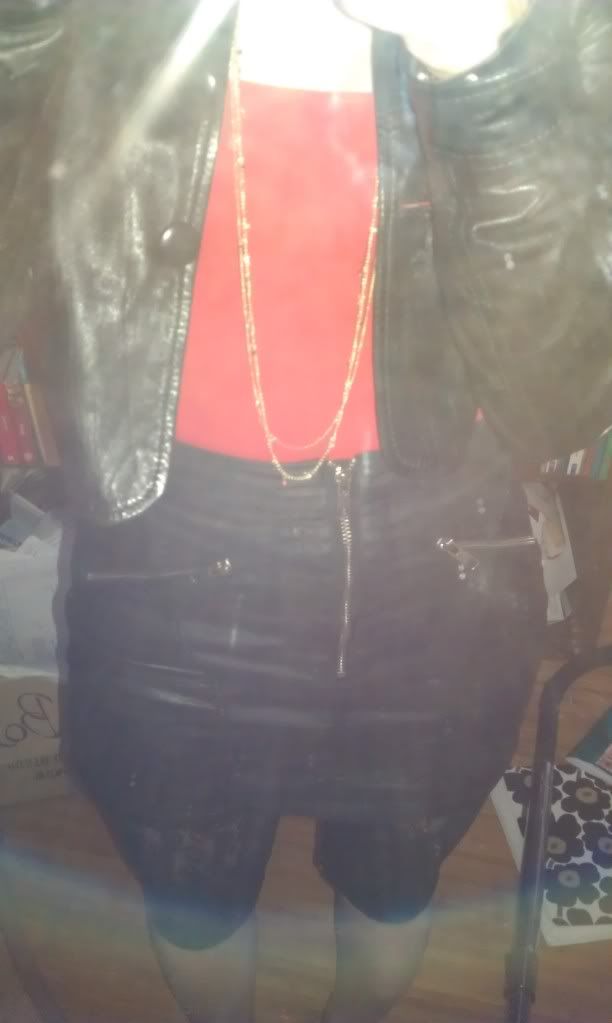 I felt so great wearing this outfit, though the skirt tried to rise up all the time I walked. :D Anyway, I really love leather - fake or real - and would wear it everyday in Autumn if possible.
Also, I found some nice things on my trip to shops: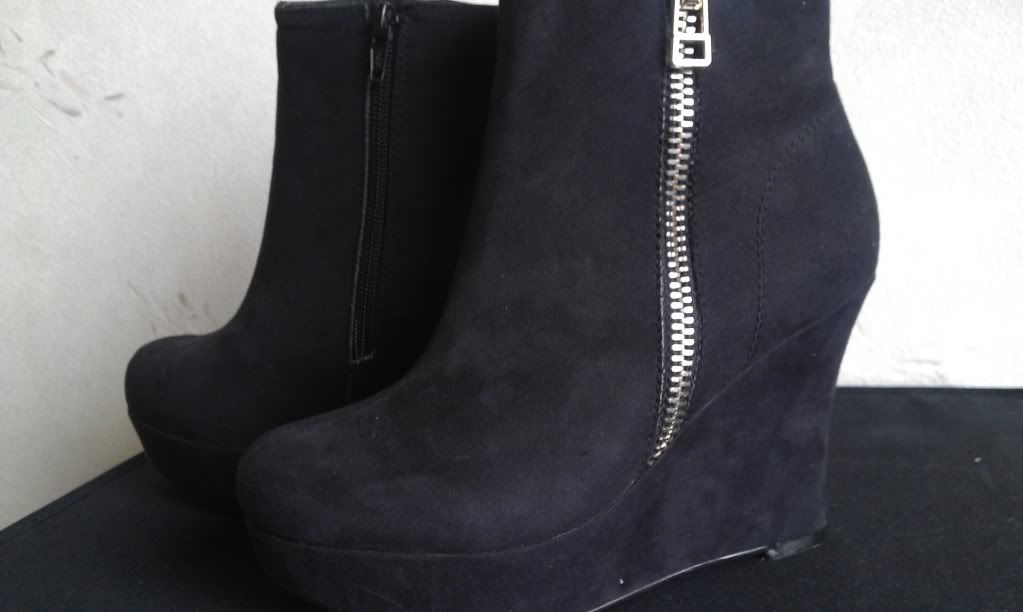 These are actually from yesterday, but still. (SpiritStore)
My new schoolbag, hope it can hold the books ;) (from some small shoe shop)
And finally, my make-up essentials for school; Eyeshadow and Eyeshadow base by GOSH, Dream touch blush, Bronze powder, and highlighter by Maybelline, lipgloss and nail polish by Rimmel (I think).
Shopping didn't really make my excitement go away, but it was nice to find pretty things anyway. ;)
Blog ya later!
xoxo
Silvertigo