Hi darlings,
Today I wanted to continue the style basics series with sharing my thoughts on what is great to have in your closet. This probably doesn't differ too much from what you'd see on all the fashion magazines, but I thought I'd collect here pictures of ideal pieces (in my opinion, of course). Some of them are from my closet, others are simply pics took from the internet since I don't have as fabulous pieces on my wardrobe :)
The Wardrobe Essentials
1. Little black dress. Of course this is too much of a classic, but I love a great black dress as much as anyone. I'd prefer one that can be worn both in parties and in casual occations. I picked this Dolce & Gabbana as an ideal example. (Not a big surprise it's worn by Blake Lively? :D)
(This photo is courtesy of someone else, I just borrowed it from Google)
2. Two or three pairs of good trousers. (For me, this means jeans :D) But any great, fitting trousers will do. They are essential for creating outfits. If you don't have a favourite cut on the trousers, find ones that have a cut that compliment your body. I personally love skinny jeans, although my favourite pair is kinda wide-cut, worn till they've gotten broken and pretty far away from what I call a stylish pair :D I chose here three pairs of my fave jeans (I probably have like 13 pairs).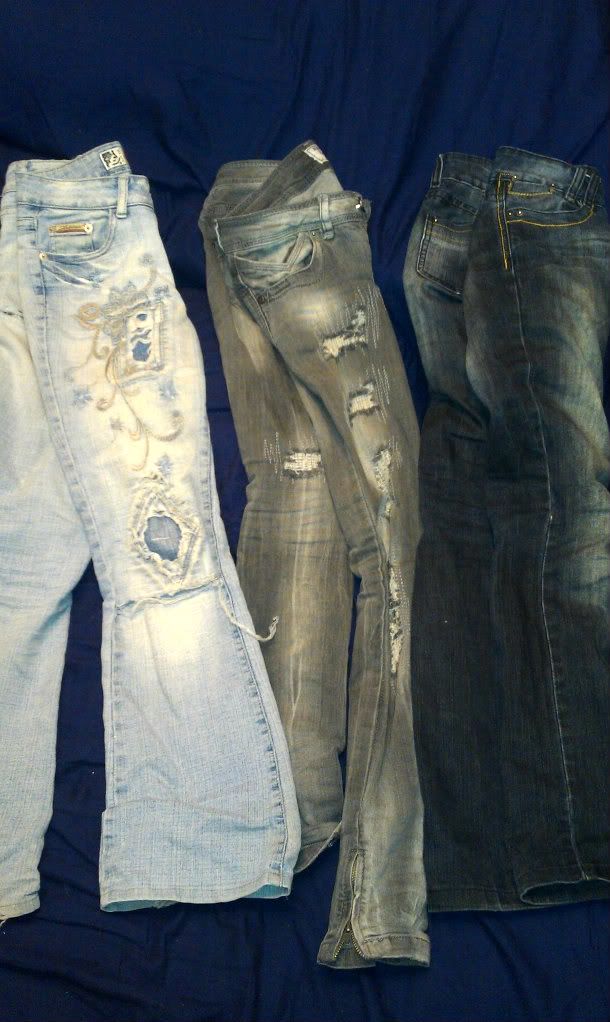 3. Basic tops. (In three colours, or more) Find a cut that compliments you, I love both spaghetti straps and tank tops, although, if I had to choose just one cut, I'd choose the tank tops :) These basic tops can have a twist in them, they don't have to be one-coloured. For an example, I chose some basics from my wardrobe.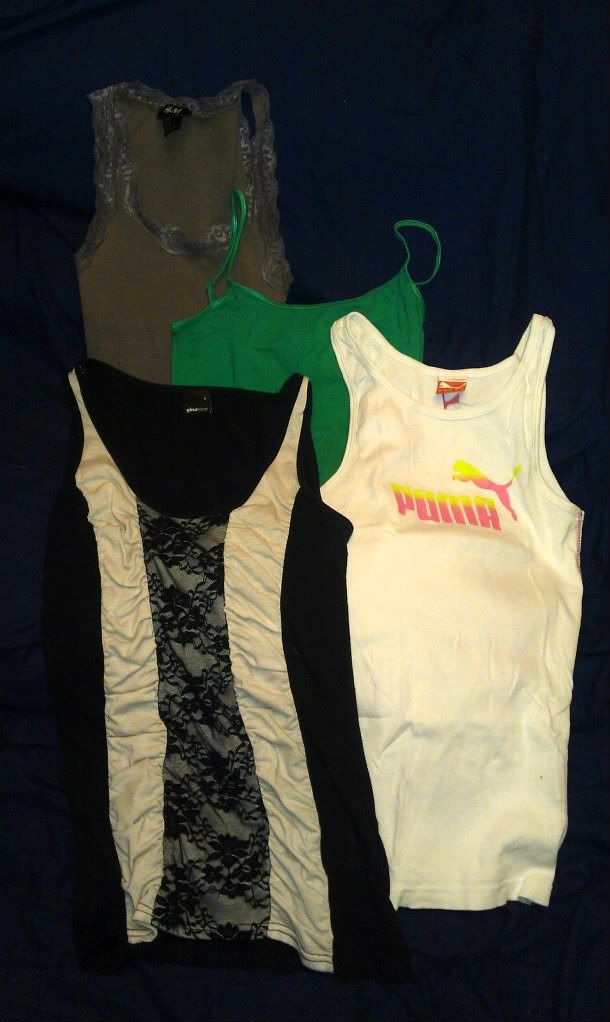 4. One more formal shirt. Yes, this doesn't only go for the men, I think every woman can look good in a collar shirt. My choice would be a basic white one, but you can choose any colour you feel comfortable in. This piece can easily be paired with jeans, skirt, trousers... even with shorts. Great for a job interview. ;)
5. Basic skirt. Or two. Again, find your look, I prefer pencil skirts at the moment, in the Summer I like to wear bit more flowing fabrics and cuts. Here's examples from my closet. (I love leather skirts!)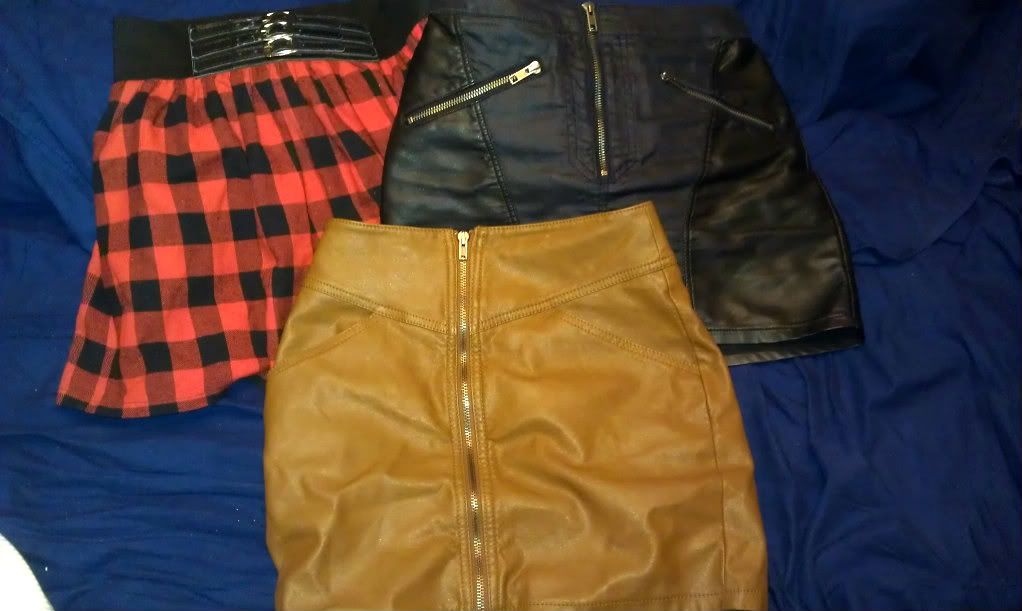 6. A fitting jacket for every season. I don't think this even needs explanations, but... It's important to always stay warm, but who said you can't look stylish all the same. My favourites are leather (yeah, the fake ones too) jackets, but I also love bright-coloured trenches and wool jackets.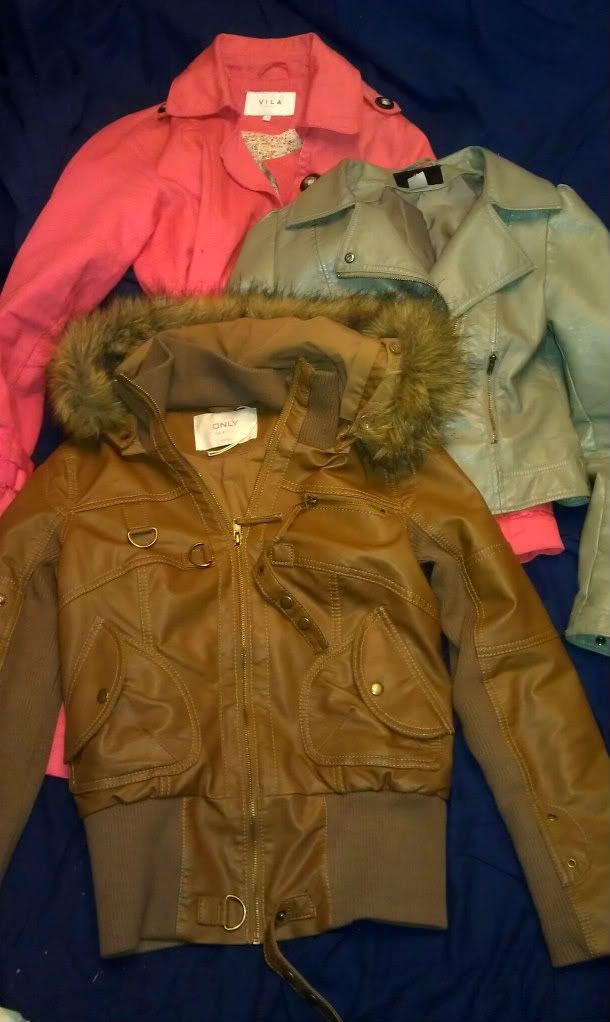 7. A couple of neat knits. I love knits! Knits are great when you can combine them with almost anything. As for this Autumn, you should invest on a statement knit. Personally, I love kinda light knits, but of course sometimes it's nice to have thick and warm woolly knit. Again, I'll give examples out of my closet.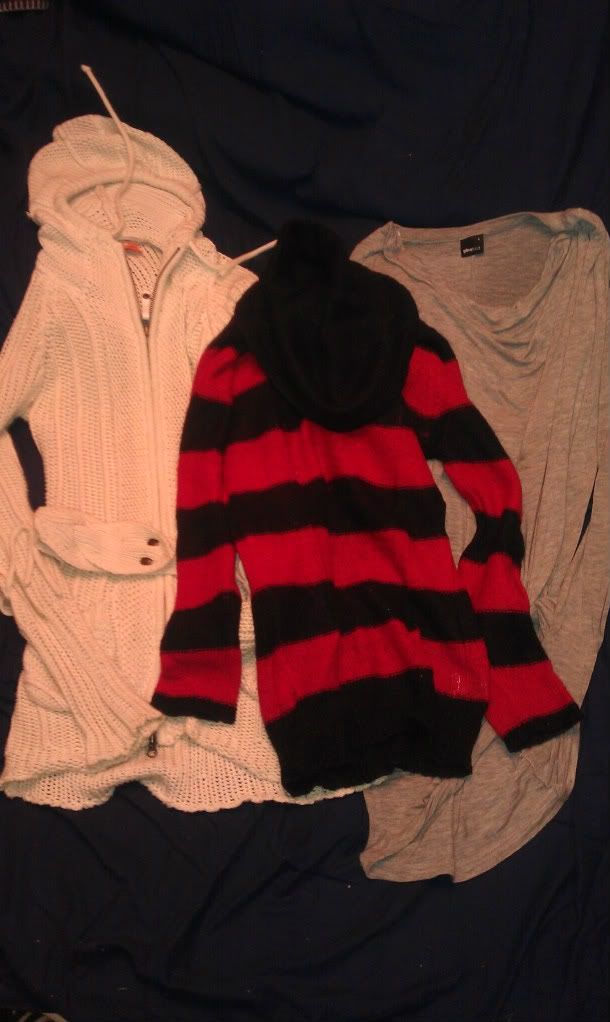 8. A good pair of shorts. For the warm weather, this is more must than skirt if you ask me :) I'm a true shorts girl, I love to pair them up with knits, tops, tunics, anything... And throw them over leggings at Autumn. Here a couple picks from my closet.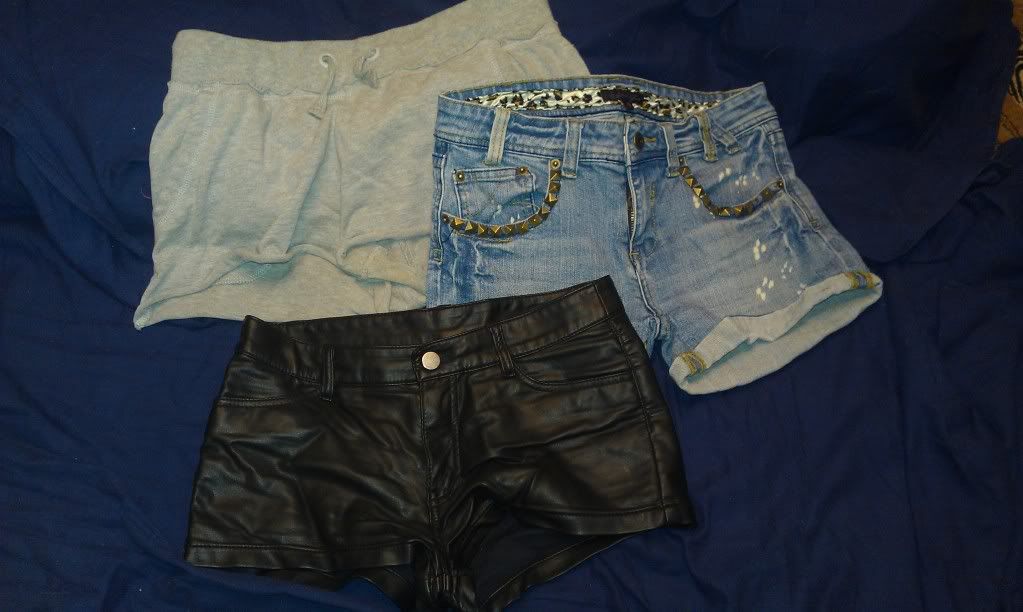 9. Perfect underwear. Not going to put any pictures for this, but I strongly recommend you to visit following post on the awesome blog HiFashion:
Wonderbra's Top Tips
. I really feel it'll tell you anything and everything you'll need for buying the perfect lingerie.
10. One colourful dress. Because sometimes, black is just too black. Try out for example some metallic colour, pastels, or maybe some bright one. My picks include a bright green treasure I have sewn myself, and later modified it with adding the white lace.
11. Leggings and tights in few colours. These two can make the whole outfit completely different, and they can help you wear your favourite outfits even when it gets cold outside. My favourites are leather, torn-look, and lace ones at the moment (when it comes to leggings). In tights, I like either the nude ones (shimmery, always, never matte), or then straightforward statement ones (like knit-looking).
12. Swimsuit that compliments your body. I've always been a bikini girl, but this year I've found a strong pull towards cut-out swimsuits. But if you are a bikini girl, buy pieces you can mix and match. That way, if you have for example two different bikinis, you can match them four different ways. Neat, right?
With these pieces, I feel you'll get a good start with your wardrobe. Probably most of you already have your opinion what is crucial to have in your wardrobe, and I've probably forgotten many vital points. But I make a promise to edit this post if I realize something very important is missing ;)
I hope this is a helpful post to someone. I just wrote this to collect thoughts, but if it at the same time gives someone a great feeling of learning something, I'm more than happy.
Next time I continue with this series, I'll talk about....
Shoes!
So stay tuned for that ;)
Blog ya later,
xoxo
Silvertigo