Hi guys, one outfit post again! This is one I wore to school (I'm studying business, so I think it fits?) yesterday. Today was relaxed Friday, but I'll probably show that outfit too some day, since it's becoming one of my favourites. ;) Anyways, this is what we got shot yesterday.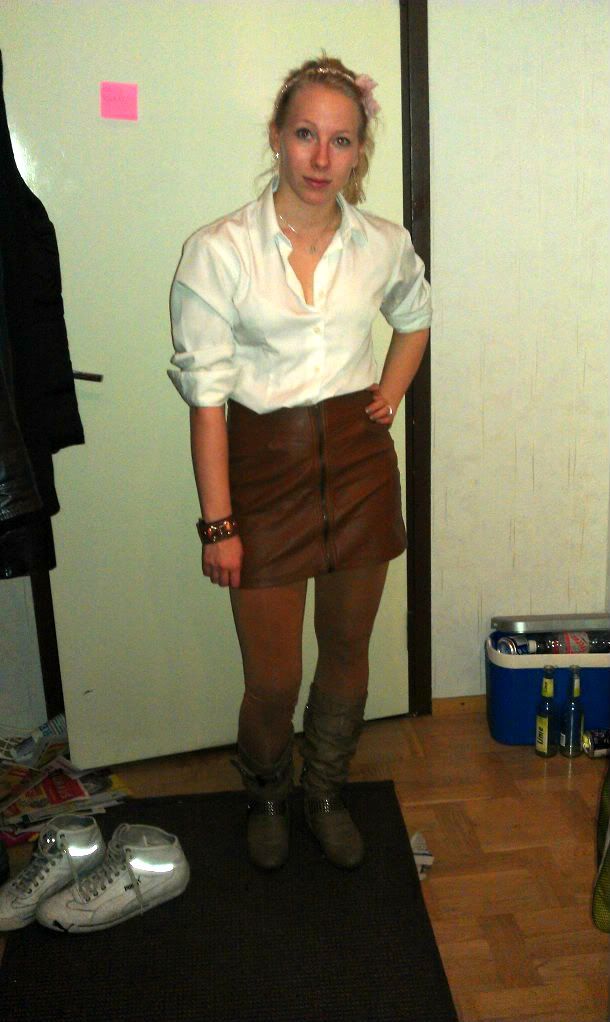 That hallway is soo messy... Sorry!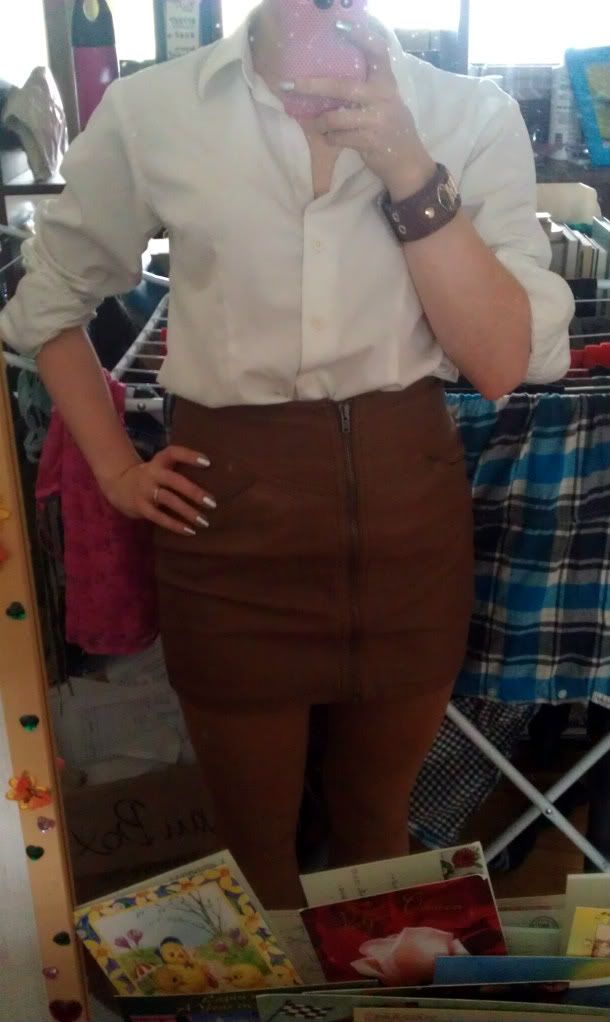 The looks on my face... Once again, something to ignore... (wasn't really in the mood to model seriously, and of course, still lacking the skill... need to practice, practice, practice. Any advice on posing? Help seriously needed!) :D Focus on the clothing instead! :D
I personally loved my hair like this, but what do you think?
Clothing:
Shirt
: from my dad's company (I was interning there, so that was a reward for that...),
skirt:
H&M,
leggings
: Only,
shoes
: Andiamo,
bracelet
: H&M,
headband
: Accessorize.
I was thinking I could make a tutorial for that hair if there's anyone who needs it. It's very simple, I know, but do tell if there's need for that or some other tutorial. :)
I believe this is all I have to say this time, I'll edit if there's something forgotten. :) But with these words....
Blog ya later, beauties!
xoxo
Silvertigo