Heya my honey bunnies!
Happy Easter to you all ♥
As promised, I'm posting today. Nothing spectacular, just telling a little bit about my day in the neighborhood my parents live in. I'll be posting more style-related things tomorrow or Sunday, depending a bit on my schedule. :)
Anyway, to you who care to know, here's my day in photos:
This one is actually from yesterday, when we hit the road and drive to the north. I would've documented places along the way, but my camera thought it's too hard, and said there's no battery left. Oh, well.
This afternoon, in my old bedroom (now, the guest bedroom). Isn't my man just so handsome? I love him to bits. ♥ He's wearing my dad's hoodie, which is slightly too big for him, and hence, baggy. I actually have painted his sunglasses with nail polish, as he wanted them in black and white (they were green and purple). I think they look amazing on him. ;)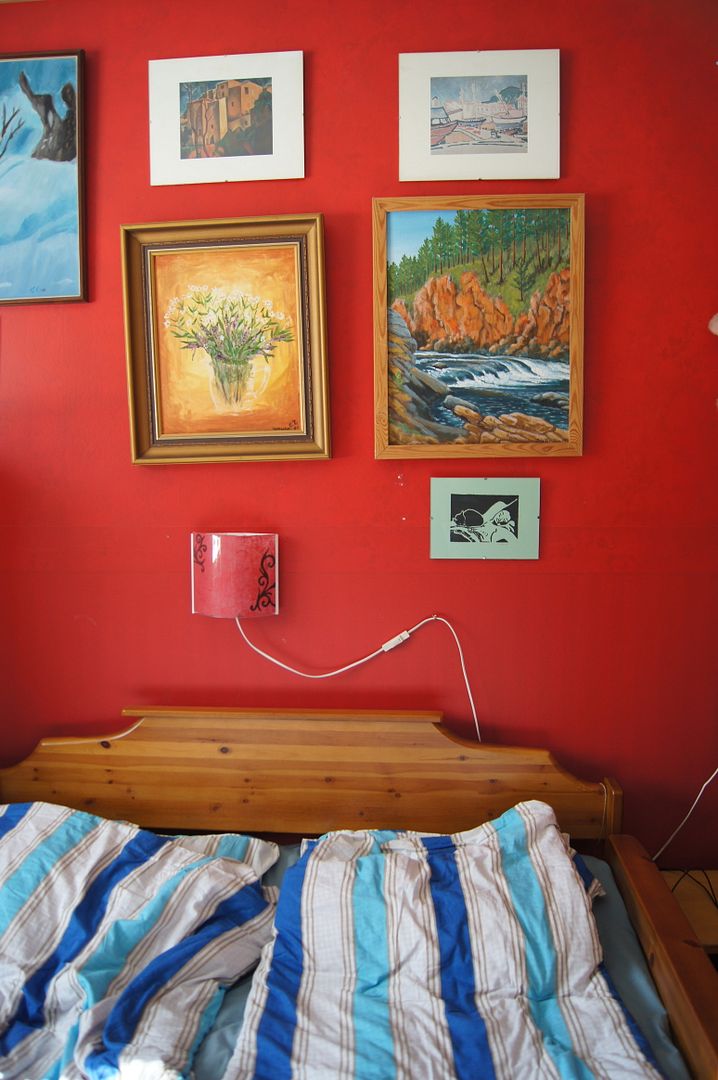 Some shots from my old room. And yes, I used to have these fabulous red walls before moving to live on my own... I kinda miss having more colour around. (Well, I'll make it up to myself once I have an apartment I can actually renovate. If the fiance agrees, that is.)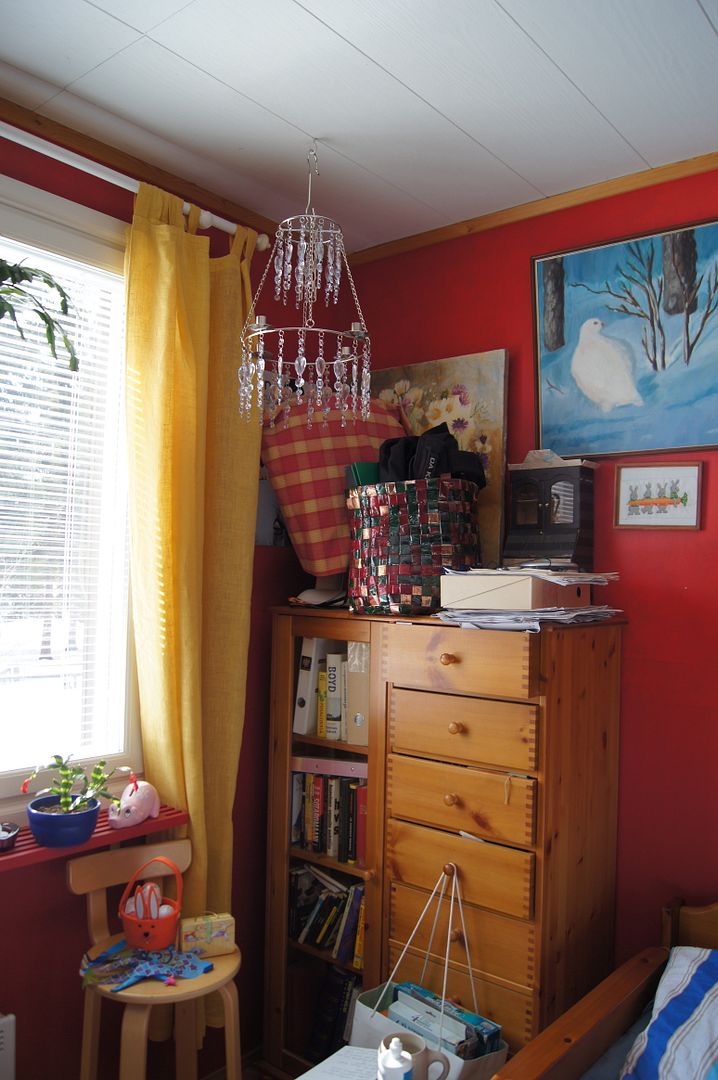 Did I mention I painted those walls myself when I was a teenager? I got sick and tired of the pretty princess rose wallpaper, and just covered it all with bright red paint. My mom threatened she'd paint them neutral once I was out, but after over 2 years, there they still are. ;) Love ya, mom.
We took a walk this afternoon, the whole family (all four of us, that's plenty, right? :D). I decided to walk my camera as well, just to remind myself about the cleaner nature than what we have in the big city.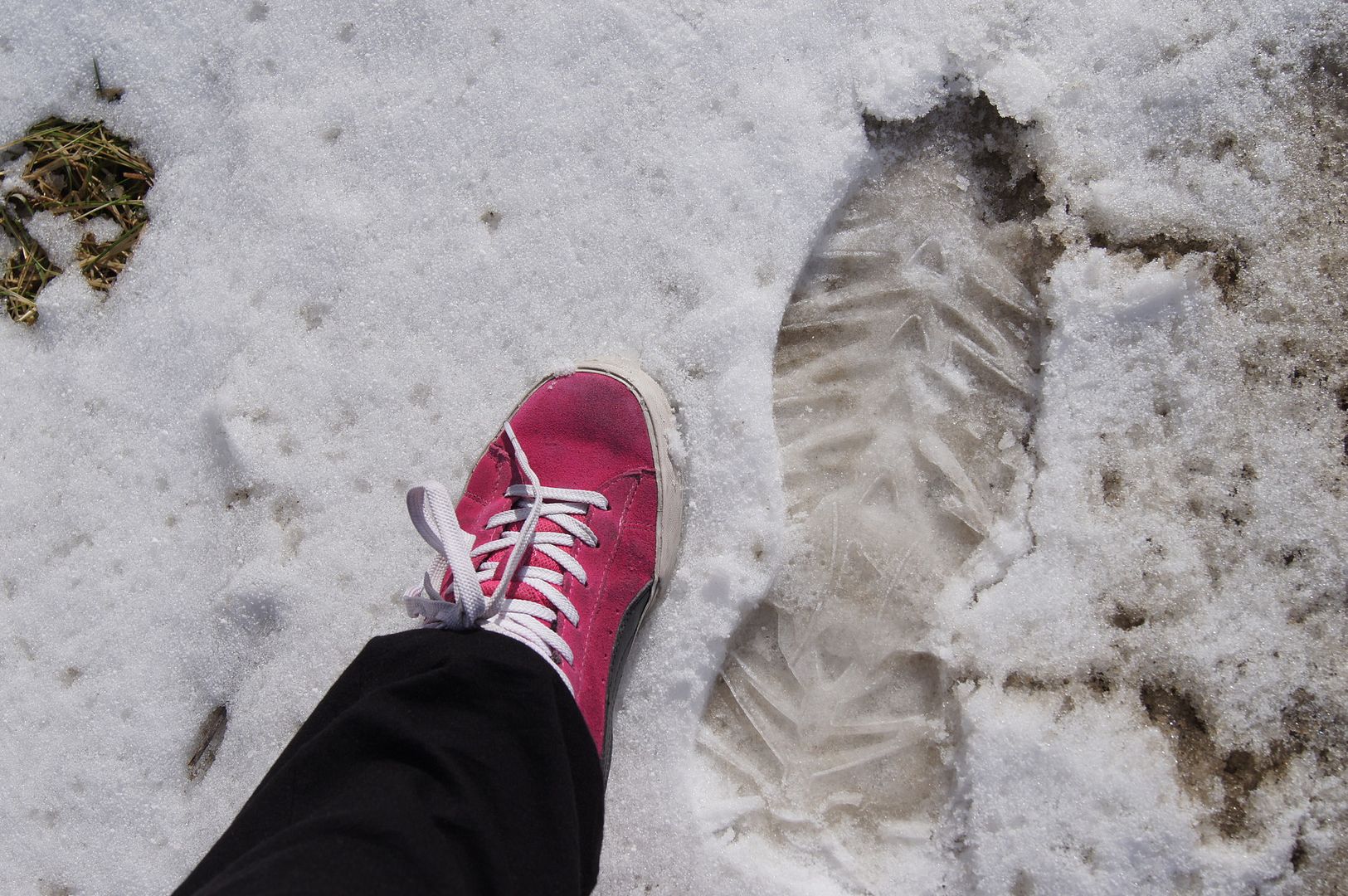 The size difference between my foot and dad's. (Yes, I'm a dwarf :D)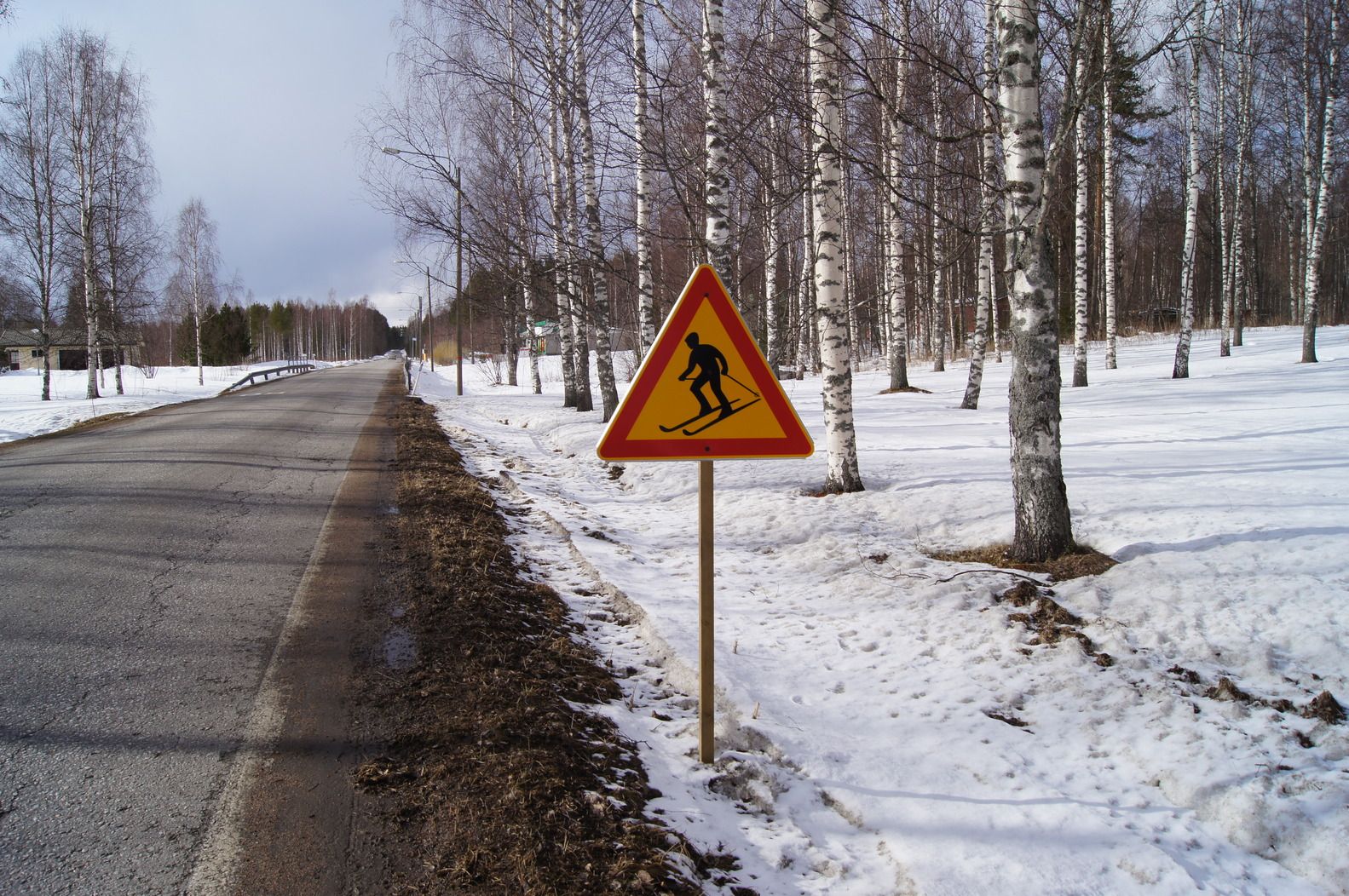 "Watch out for the skiers!" Really? :D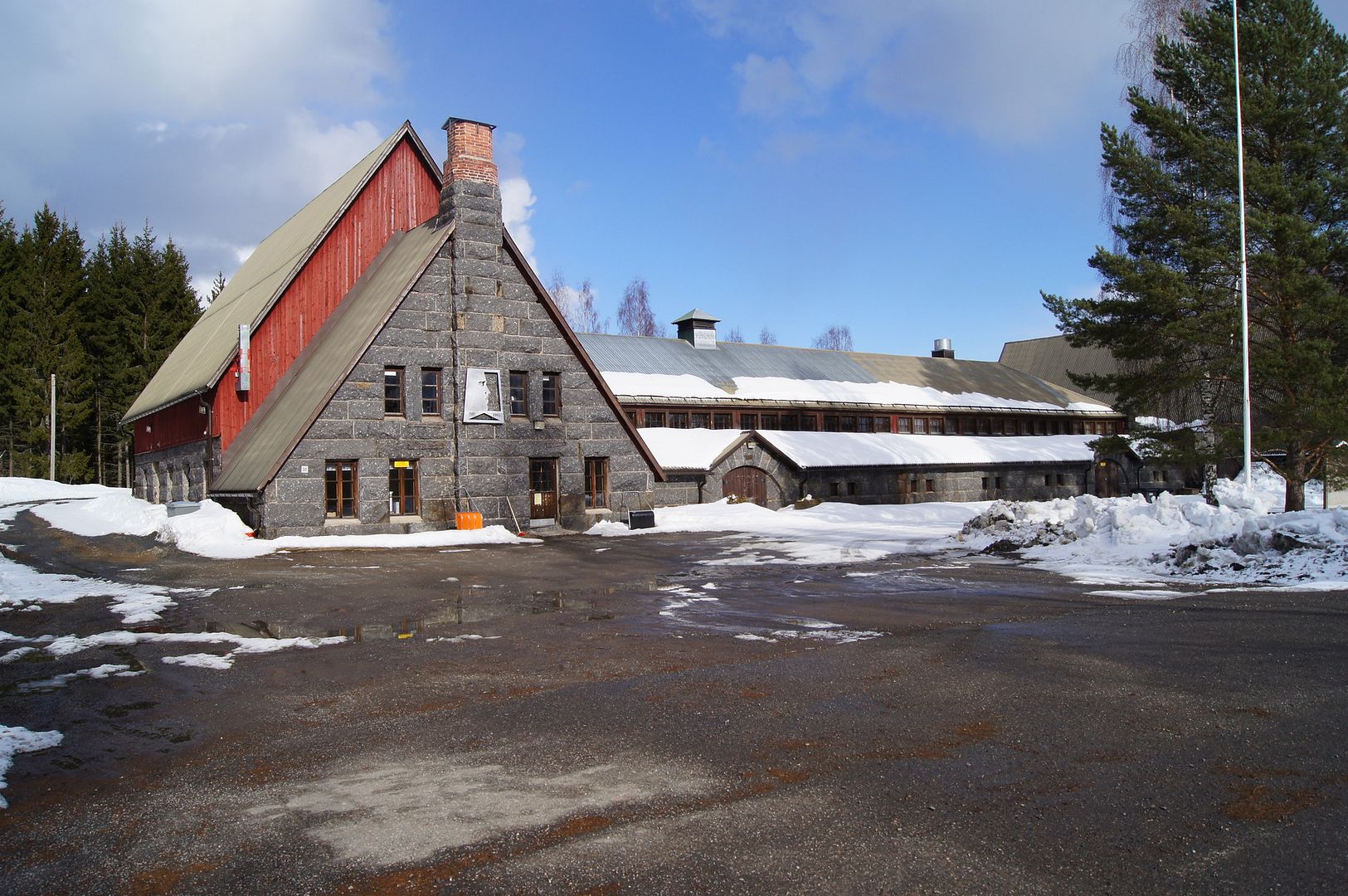 After the walk, we were all super hungry, so for the sake of the holiday, we picked up some pizza. (Just because nobody was really in the mood for cooking.)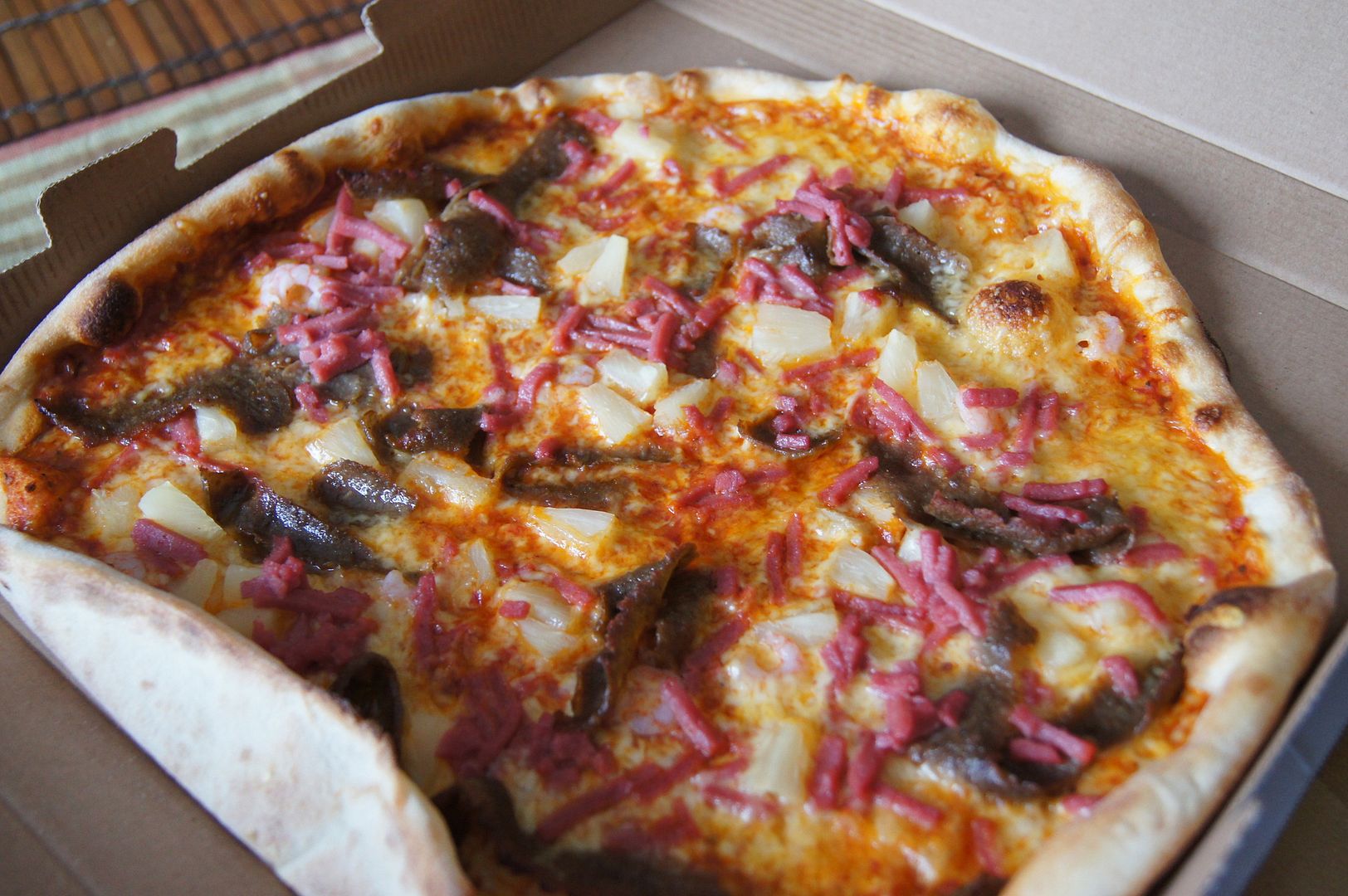 Gosh, looking at those pizzas makes me hungry again... Luckily I have leftovers in the fridge ;)
The meringues were looking so adorable on the plate I just had to take a photo. ♥
Mom's decorations.
This little one looked so art-like ♥ I love the green here.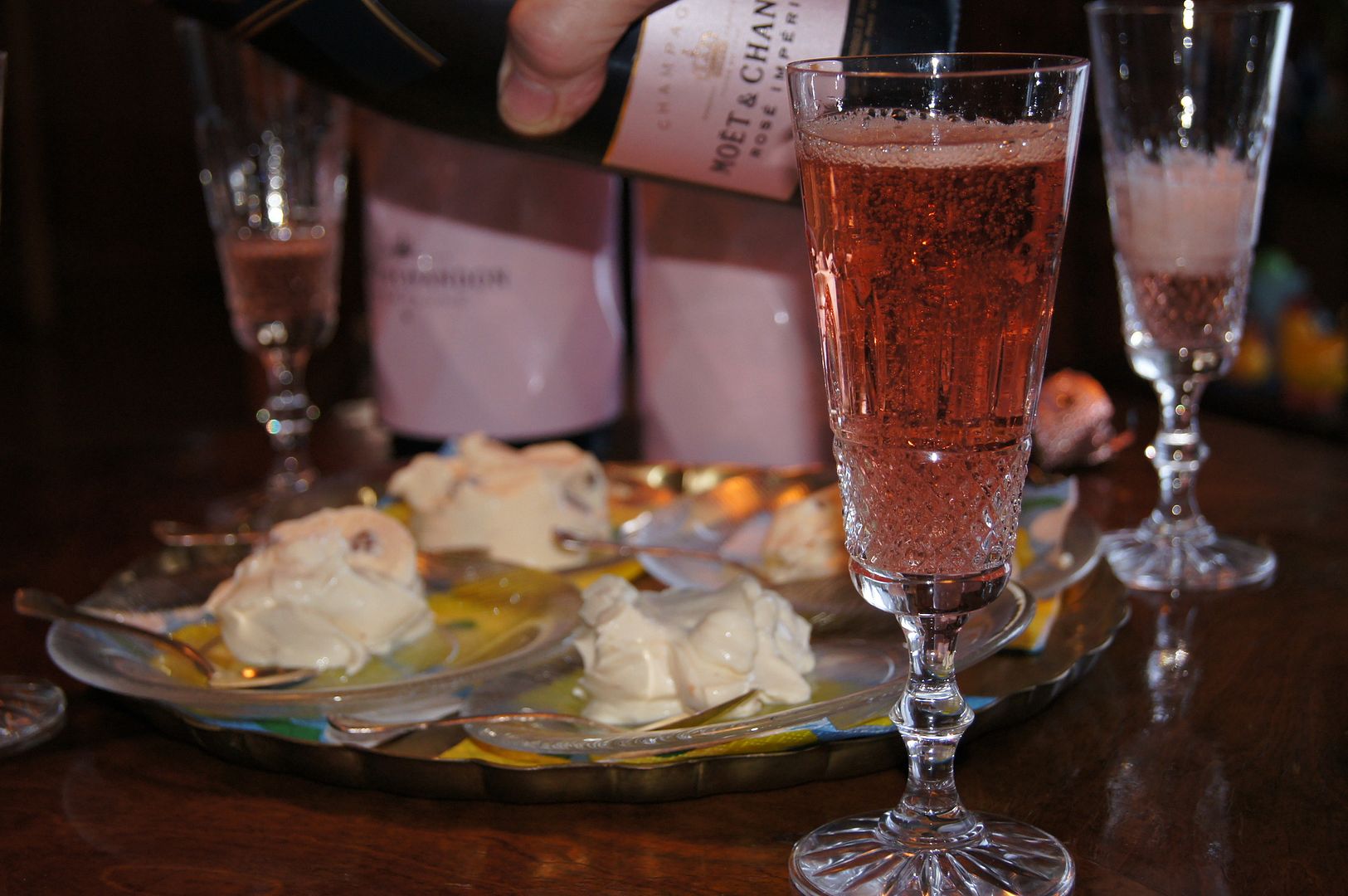 And what better way to end the night than a glass of sparkling wine and a tiny dessert. It really doesn't get any better in my opinion. :)
What have you all been up to? Are you having fun plans this Easter? (Or this weekend in general, in case you don't celebrate Easter.)
Tomorrow, we're going to a coffee shop with our friends, and then going to visit my cousin for a little makeup project (God knows what I've agreed to do...). But I'll get some fun material from there - and also there'll be outfit photos and a manicure the next time I'm posting. Now, I'm going to figure out some mysteries of my school work - and then I'll hit the bed so that I'll be somewhat human-like in the morning... :D
Oh, and I want to thank you all once again for being so amazing and supportive. I truly love the people in the blogosphere, you make blogging worth all the trouble it sometimes takes. :) A big thank you hug for everyone who has read, commented, followed or friended me (on any social network). You are all amazing! I can't believe this page has been opened somewhat 10,000 times already! I mean really, that's huge for me. You guys totally deserve a giveaway later this Spring. ;)
Happy Easter everyone! ♥
xoxo
Johanna