Hi everyone!
We're back from our one-night trip to my hometown - and I'm sad to say we had a slight change in our plan, as our friend got sick just before we had to leave, so he wasn't able to go with us. We had a fun trip anyways, but it would've been him along, too.
Of course now we've been scared that we would get the same disease, as he was with us when it started, but so far it looks like we're clear. If we're both still healthy tomorrow, we probably won't get it at all.
Now, the upcoming week will be quite a hectic one, so if I'm not around much, I'm sorry. But there's so many things to do for the move that I really can't take the time and sit next to my laptop that much.
Anyway, today's post is the second part for
the previous post
, and this one has some pictures of the party we attended. Like I told, my fiance's mom had a graduation party, and naturally we were invited. It was quite a small party, and the main point was just enjoy good food and have fun.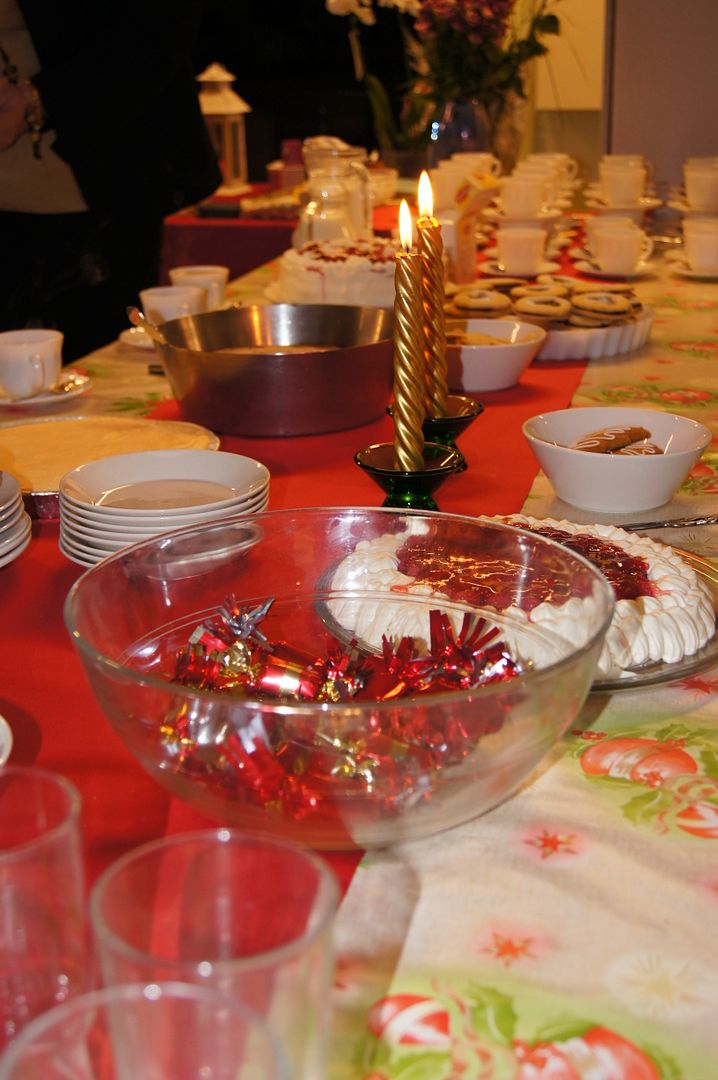 I ran to the buffet table with my camera before anyone got the chance to cut the cakes or anything. Some people gave me weird looks because of it, but I'm used to that. :D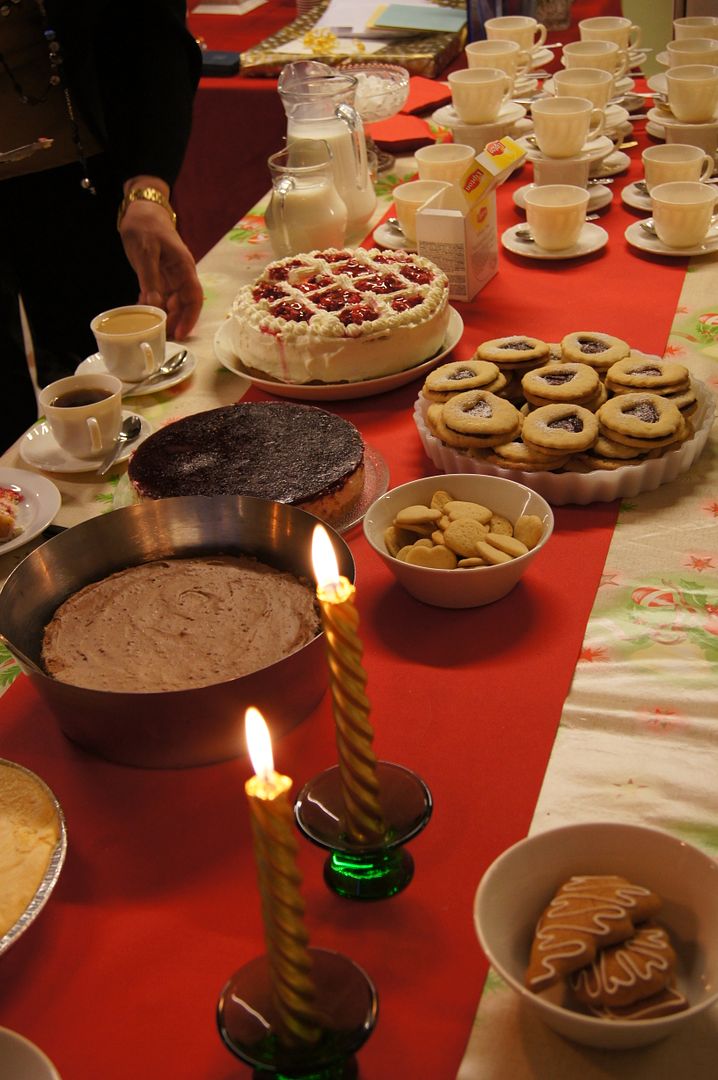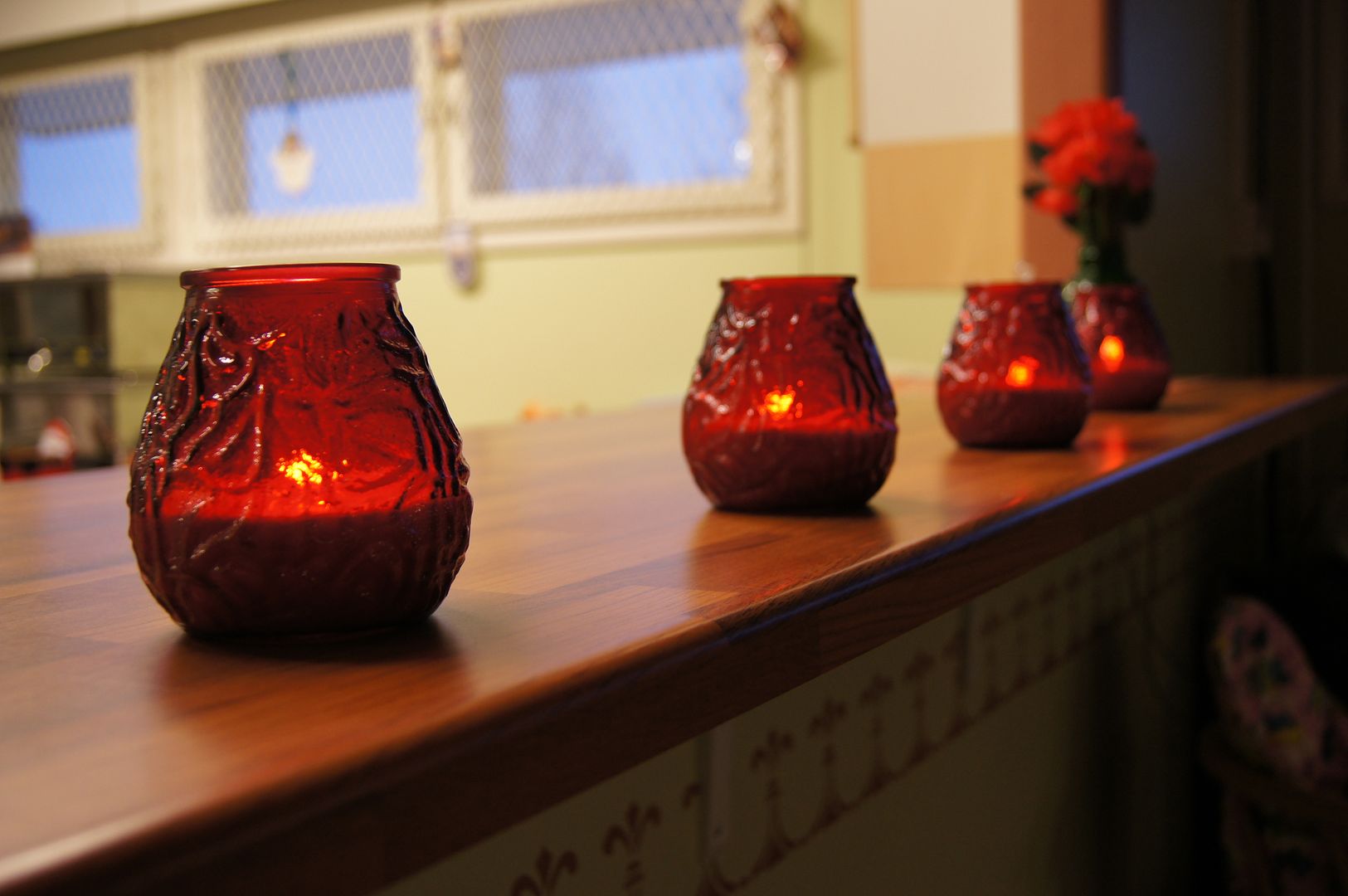 I had many, many photos of the event, but as I haven't asked a permission to post anyone's face here, I feel better not publishing the photos. So sorry for only having so few, but I need to respect everyone's privacy. I know you'll understand. ;)
So, I bet many of you are more into seeing what I wore to the event. I've been dying to get a new party dress, but I can't really let myself buy one before I've worn the ones I have at least to two-three parties. So, my challenge today was to accessorize my old dress in a new way, so that I can maybe start checking out new ones in stores. Or I could even try and sew a new one. ;)
But, to the outfit. I wanted a kind of girly look for the event, and it also should be casual enough to wear for the trip home. And here's what I decided to wear: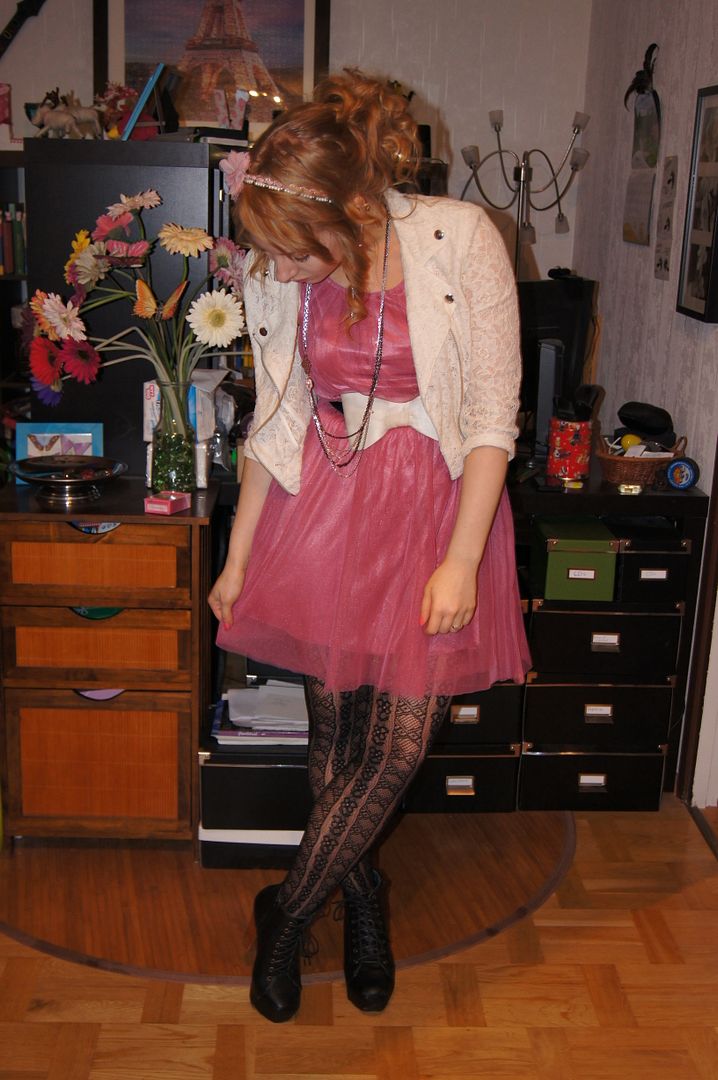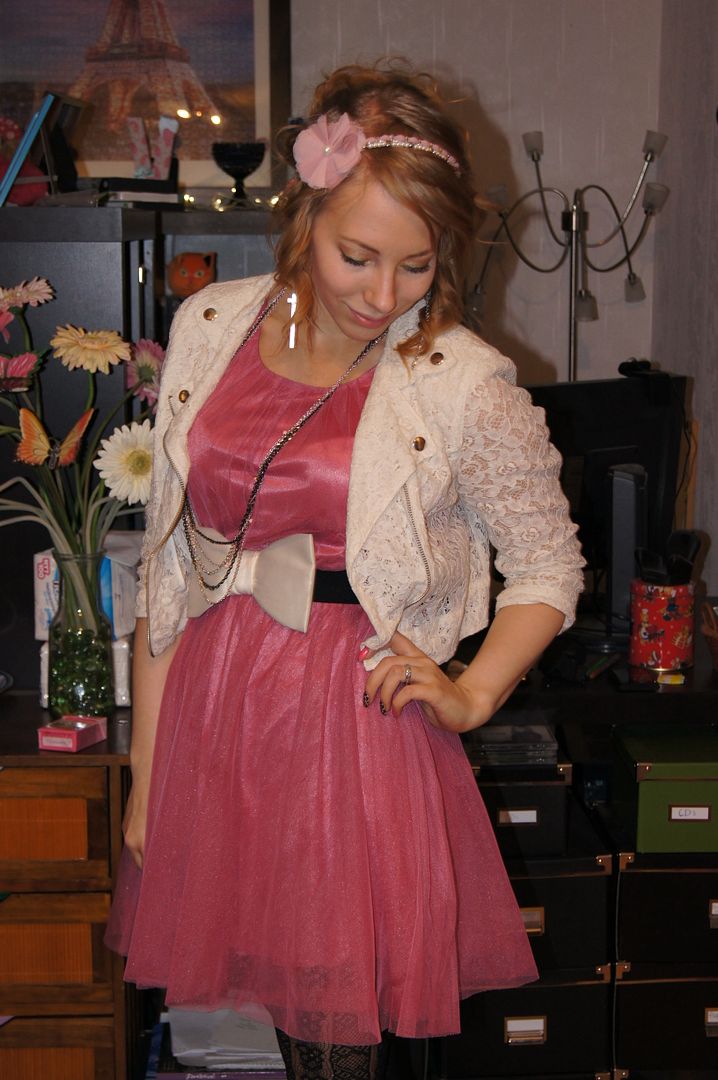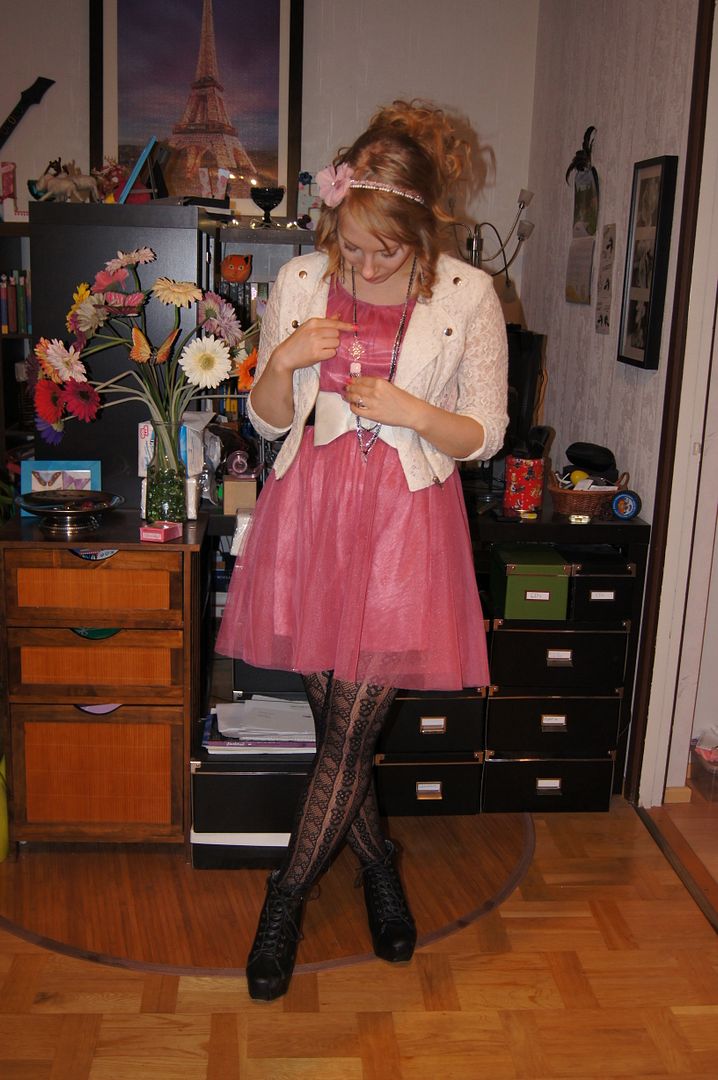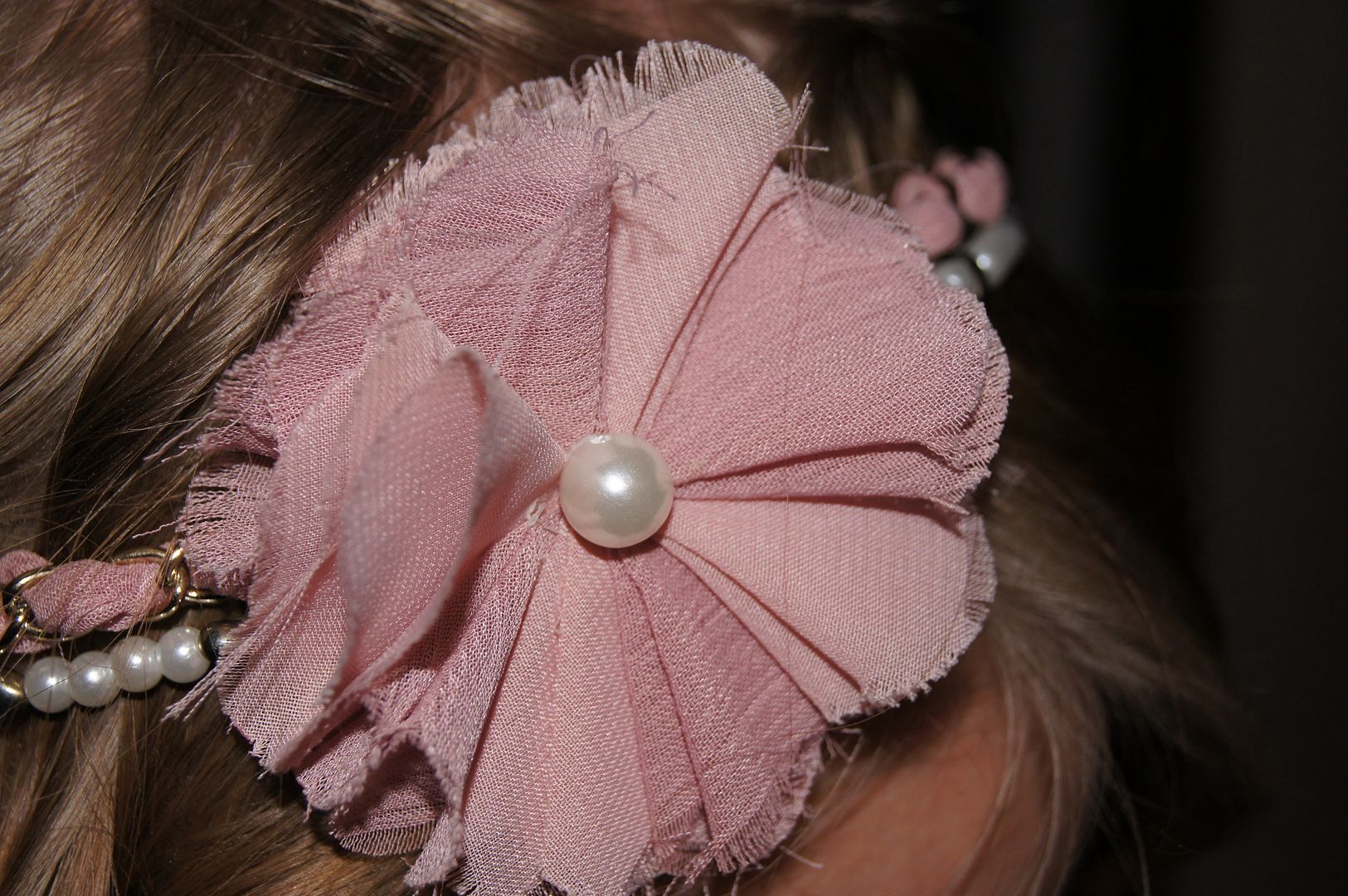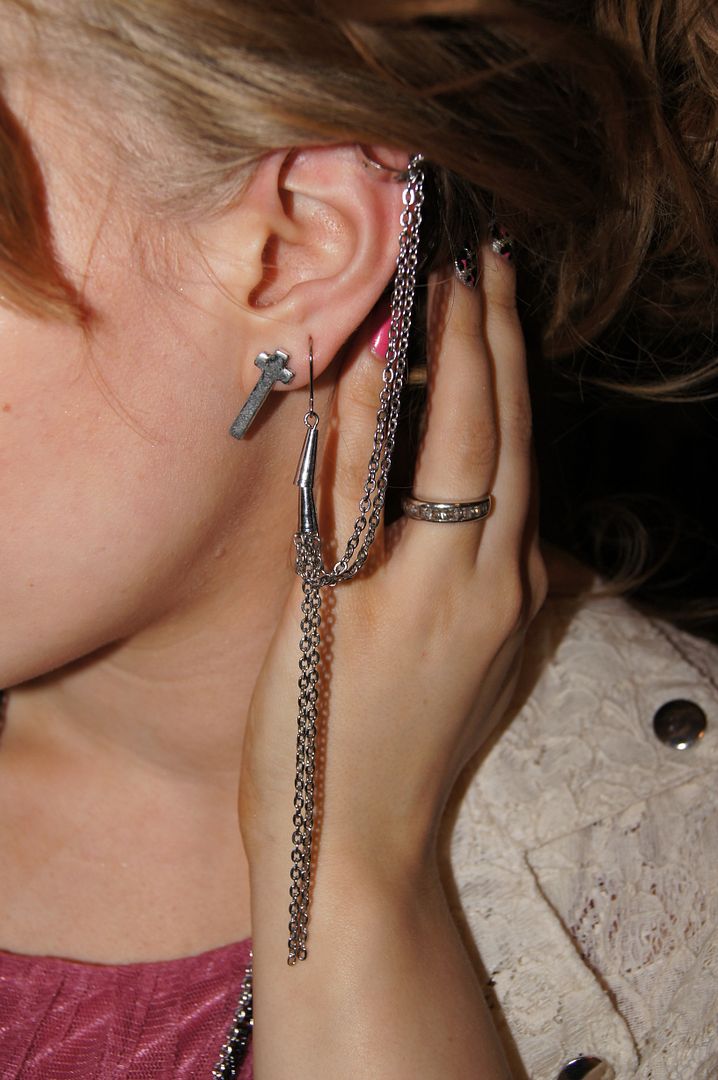 Dress:
H&M
Tights:
H&M
Cropped lace blazer:
Mango
Booties:
Boohoo.com
Belt:
SpiritStore
Cross earrings:
JC
Ear cuff:
Nelly.com
Headband:
Accessorize
Necklace:
gift from the lovely
Sherin
If someone hasn't noticed yet, I love those booties passionately. I will probably get a third pair in Spring, in some other color than black. Those are so perfect! (Not as perfect as heavily studded Jeffrey Campbell Lita shoes, but close, and more comfy for my current budget.) The dress has made an appearance or two earlier in this blog, and even though I love it quite a lot, I have a hard time finding new ways to wear it. Maybe with an edgy T-shirt and a studded belt? Well, I might have to sell it some time soon. Any takers?
But, what do you think about the outfit? How do you like to dress to parties? Share your thoughts ♥
Now I'm off to bed (with a caffeine-free tea and second season of Gossip Girl - which is so different to watch now that I know to identity of GG, makes a whole lot of difference!) I try to have the time this week to come here and say hello, but I won't promise a thing, as I have a ton of stuff to do every day. Thank God for my loving parents who have promised to help us the whole next weekend with everything possible. Love you both, you're so awesome! ♥
Have a lovely week everyone!
Blog ya later,
xoxo
Johanna