Hey babes! ♥
How has your weekend been?
We've had a nice and quiet one, I've just enjoyed my favorite tv shows and lots of tea - and of course I've been doing some nail art and packing. (And I treated my fiance with hockey game tickets which probably was the best part of my weekend.)
Packing my things for the new place makes me constantly think about how I would like to decorate our new place. Of course, my fiance also has a saying in the matter, but luckily we have quite similar taste when it comes to furniture and interior decor, that we never have to make that big compromises.
To find some reasonably easy things to do with our new place, I spent couple of ours with my friend Google, and came across amazing pictures of fabulous apartments, and decided to share some of them with you - to give you some idea what I like about interior decor.
My dream bedroom would have soothing, neutral and warm colors, with few interesting details and plenty of daylight.
I would also love to have a warm rug or two on the floor, so that it would be more comfy to get out of bed with my bare feet. I would personally prefer sheepskin, because I feel the kind of fuzzy rugs every interior decor magazine is filled with, are overrated. And a little passé, even. (No offense to anyone who has them, I just personally don't like them.)
As an allergic person, I appreciate simple designs that are made out of materials that don't attract dust and/or are easy to clean. So if you wonder my bit of masculine taste in furniture, it's partly just for the practicality.
For the livingroom I would want a nice couch that is great for all kinds of needs. It needs to be cozy enough for the lazy movie nights with my loved one, but on the other hand roomy enough for few friends on the party nights. Also, the material is a key here. Even though I wouldn't let anyone eat anything on my livingroom, the couch should be able to handle small spills without getting ruined. And as we want to have both kids and dogs, the material has to be quite strong and easy to clean. We'll see whether we can find anything close to that for our new place.
I would love to have warm tones in the livingroom as well. We already have dark brown IKEA pieces to start with, so the base is easy to built. The only thing that worries me is that on our rental place there's really no reason to paint the white walls with any other color (it's a waste of money because we don't own the place) - so we won't get the dream livingroom, but it'll be fine, still.
Another key thing is that the livingroom needs to be cozy and inviting - but of course peaceful at the same time.
The natural light is a big thing here, too. My dream home would have loads of natural light, because I think it makes home inviting and beautiful. The pictures here are a bit too small - and I apologize for that - but I guess you can get my point. So my dream livingroom would have big enough couch for few friends, big enough TV, not much unnecessary clutter and lots of daylight.
Then the kitchen. The #1 thing I need form my kitchen is strict order. I wanna know exactly where stuff is and every single item must have its place. Also, the counters need to be quite empty at all times.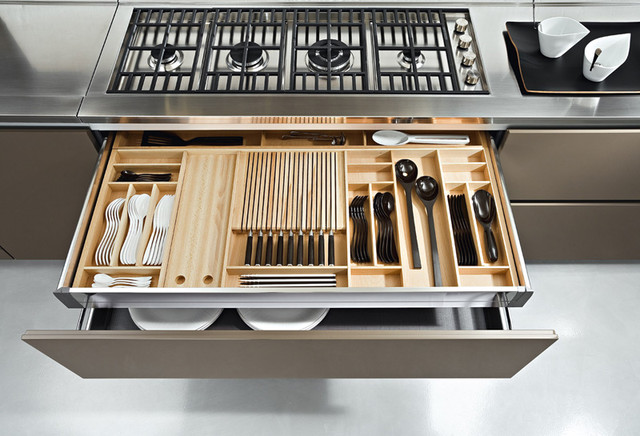 I would love this big kitchen with the kind of island counter that you can use for prepping food - but also for having breakfast or such. The kitchen in the photo comes quite close to what I want from a dream kitchen.
Last but not least, I would love a big, organized walk-in closet with a lighting like in this photo. I also love the dark wood here - it's totally a thing I love with interior decor. (Okay, our apartment won't have a walk-in closet, but a girl can dream, right? ;))
What is your dream home/apartment like? What kind of style do you like when it comes to decorating your place? Share your thoughts and ideas in comments! ♥
Now, I'm off to bed so I'll be wide awake tomorrow morning and get a good start for the second half of my school year.
Have a lovely week everyone! ♥
Blog ya later,
xoxo
Johanna