Hey Lovelies!
Happy Friday ♥ What are your plans for the weekend?
I'm going to my hometown with my two favorite boys, and we're gonna watch some hockey while we're there. Me and my fiance still have a ton of things to pack, but I had promised this weekend for the boys such a long time ago I really can't take it back now :D So we just have to pack a little harder in the beginning of the next week.
Today's post isn't about the trip we're on this weekend, but rather about the little get-together/graduation party thrown for my fiance's mom, and the first of two outfits I wore that weekend.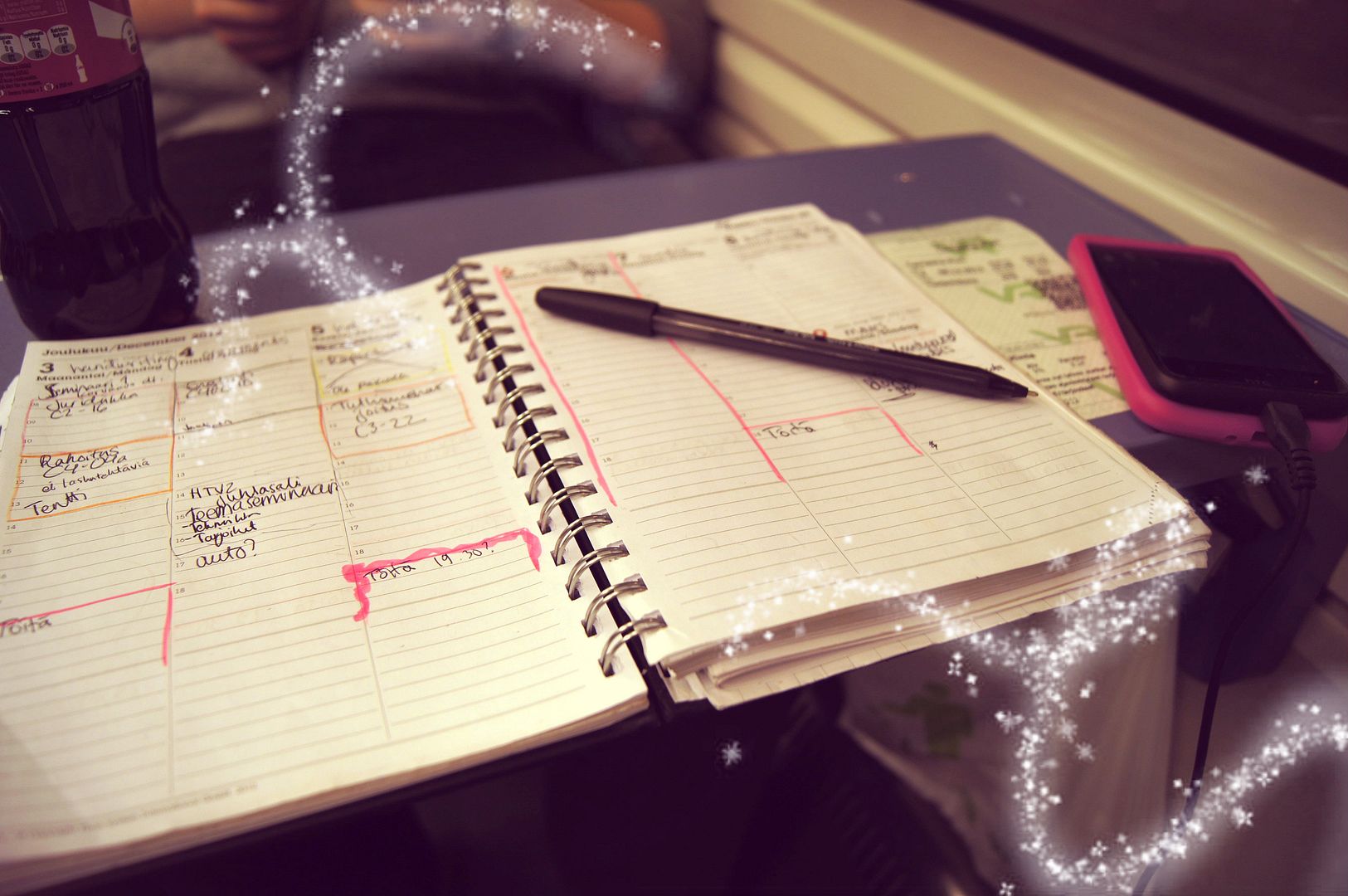 We headed to the party on a train, as our car refused to start and get going from the parking lot. (Thank God it's fixed now, so that we have ore freedom with our goings and such.) The way I spend short rides - 1,5 hours - is writing on my diary/calendar, checking everything possible and more with my mobile web, and having some snacks. And you can't even see my candies in this picture, the Coke alone isn't looking so bad. :D
My outfit for the travel day was pretty casual, I wanted something girly but comfy, so this was what I came up with: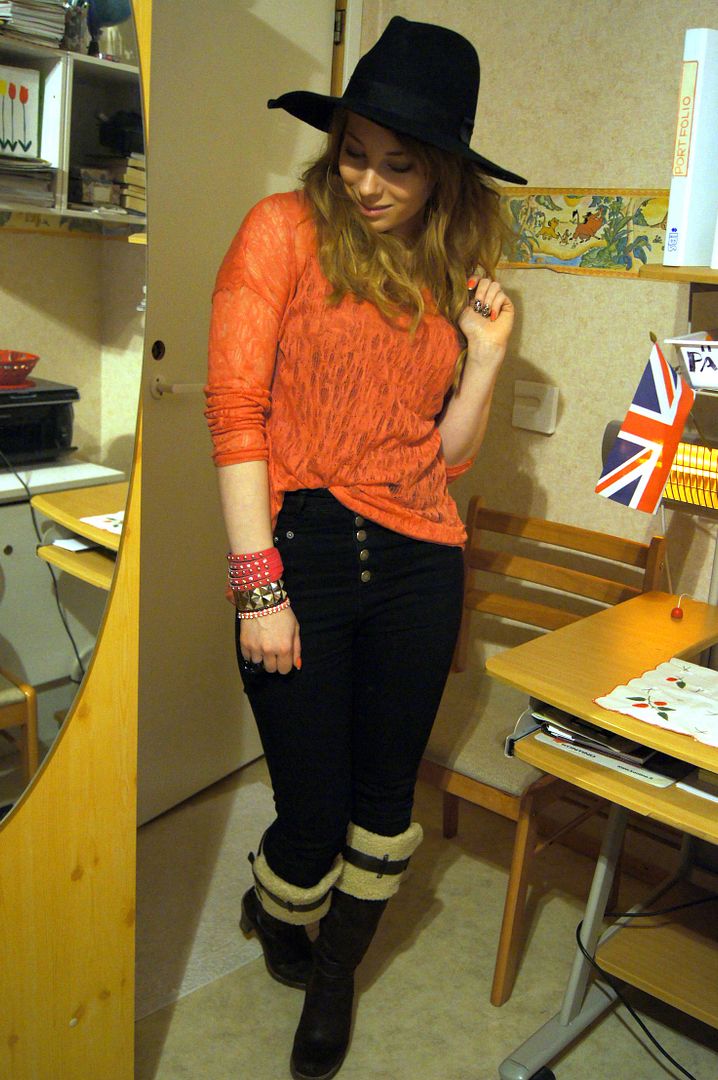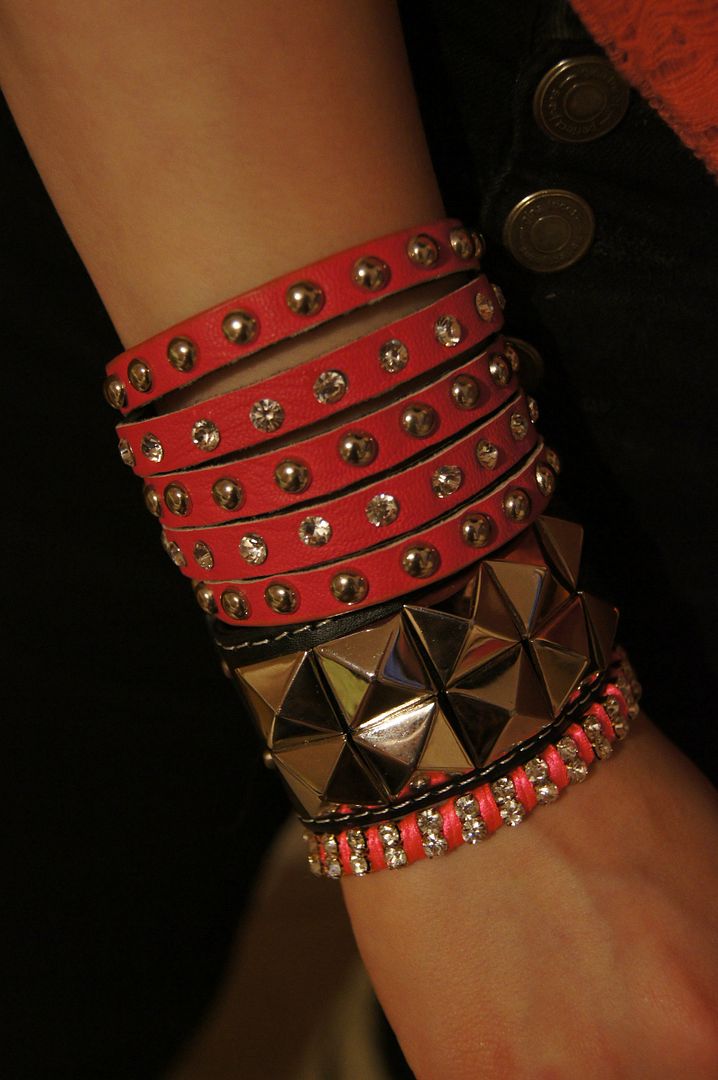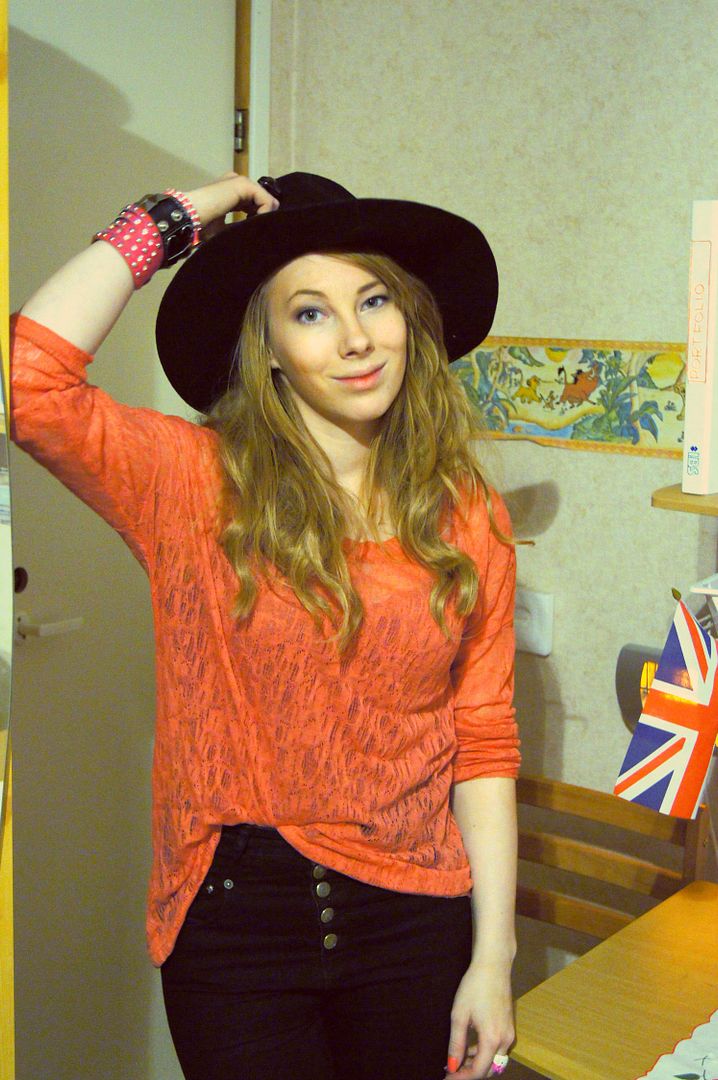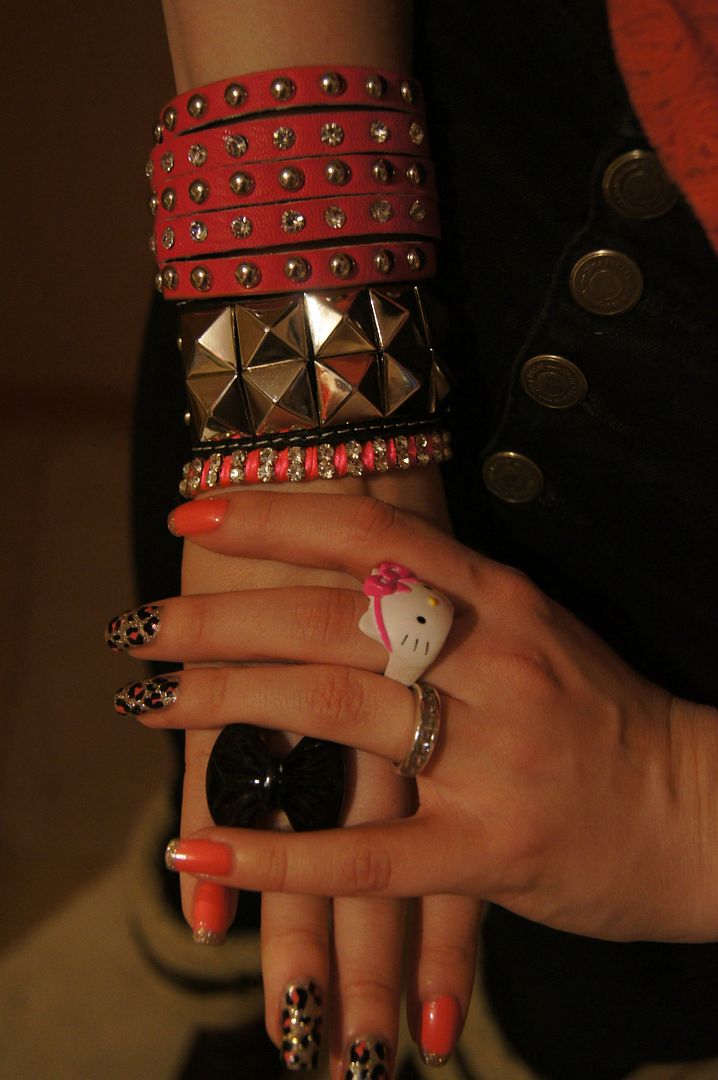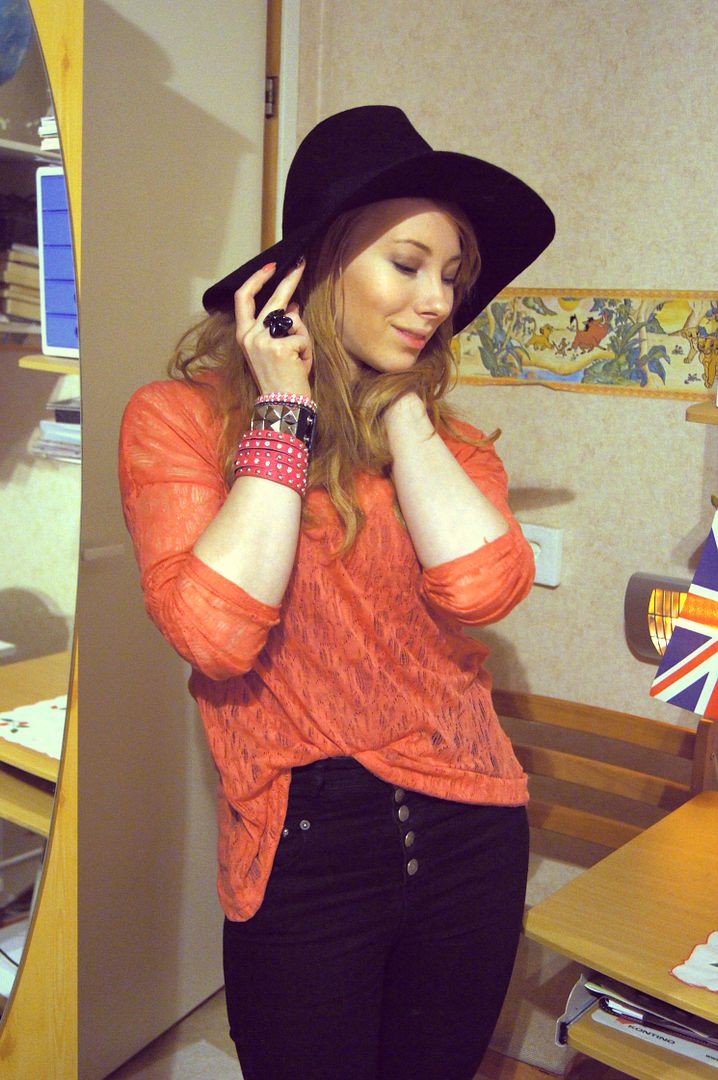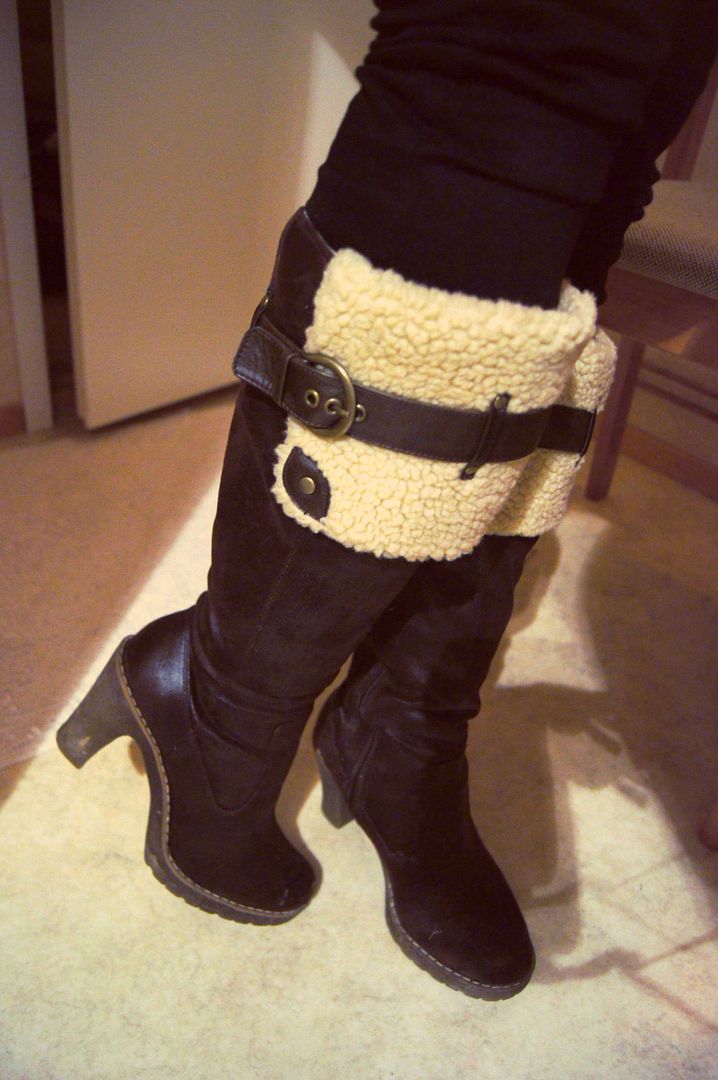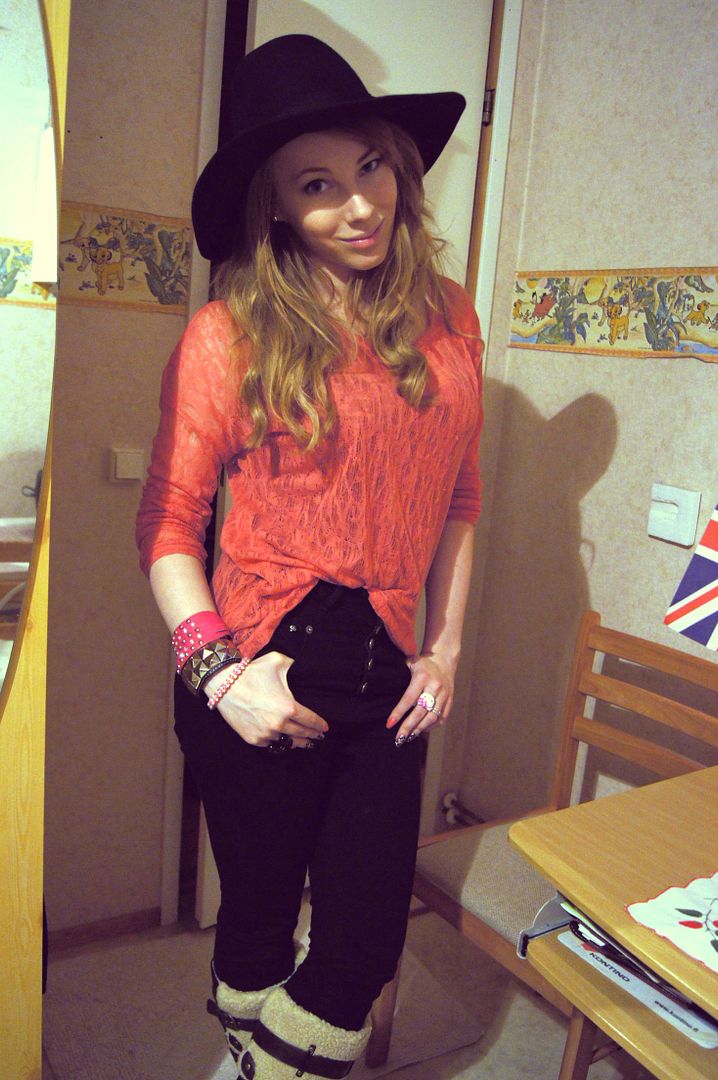 High-waist jeans:
Gina Tricot
Sheer coral knit:
Only
Hat:
Gina Tricot
Boots:
SpiritStore
Hello Kitty Ring:
advent calendar, a year ago
Black bow ring:
SpiritStore
Thin pink bracelet:
Accessorize
Big pink bracelet:
Bijou Brigitte
Stud bracelet:
Europehouse
So this was my take on nice girly travel wear. I love hats, and I would love to learn to wear them more, but this far I haven't been too great on that. And sorry about the massive filter on the photos, the light was so weird in the room - and I'm useless with the manual settings - so I had to filter these a bit to avoid sick-looking skintones and such. I personally loved the outfit here, especially the bracelet combo.
But what do you guys think? Yay or nay? And, what do you usually wear for traveling? Share your thoughts in the comments! ♥
I have to go now, I still have a ton of things to do before the weekend - but if you want real-time glimpses of my life, and the little adventures here and there that might not make it to the blog, see my Instagram profile for updates. I usually update it on daily basis, and even if you're not on IG, there's a feed on the right-hand side of the blog and even on the blog's FB page. (the IG name is @silvertigo, if you're interested)
I hope everyone will have a nice weekend, I'll be back with another post on Sunday! ♥
Blog ya later,
xoxo
Johanna