Hiya lovelies!
How has your day been? ♥
Mine was great, I had a fun time with the boys, again. We were enjoying the annual Pori Jazz festival - today was a pretty slow day so we decided to go check it out. It wasn't much different from last year, so we enjoyed some other things instead - but more on that later.
And before going today's post, please take a minute to submit random questions to the
Ask Me Anything
post (click the link to go to the post!). I need your help to make a fun, informative and hopefully entertaining post for you at the beginning of next month. Thanks! ♥
Today, I would like to share a day from last month, when we were in Pori as well. That day, we had plans to hit the beach, and afterwards, play some minigolf with my fiance's brother's family.
So, around noon, we were arrived at the beach, Yyteri, which is a huge sandy beach at Pori. It is one of the biggest beaches in Finland - and in the whole Europe. As I love the sea, it's natural I love the beach a lot as well.
The day wasn't as warm and sunny as we would've hoped, but we still decided to hang out, as we had already driven there. I love the look of the long beach, the endless amount of soft sand, and the waves of the sea hitting the shore.
As the weather was too cold for me to lay down sunbathing, I took a walk around the beach, with my camera. My man. on the other hand, was happy just guarding our stuff, so I headed on my little adventure alone.
My silly feet.
Another thing I love about Yyteri. Sand dunes. One can climb on top of them and get amazing view of the whole beach!
After climbing the dunes for a while, I walked down to the shore. It was amazing to feel the sea on my feet, can't ever get enough of that.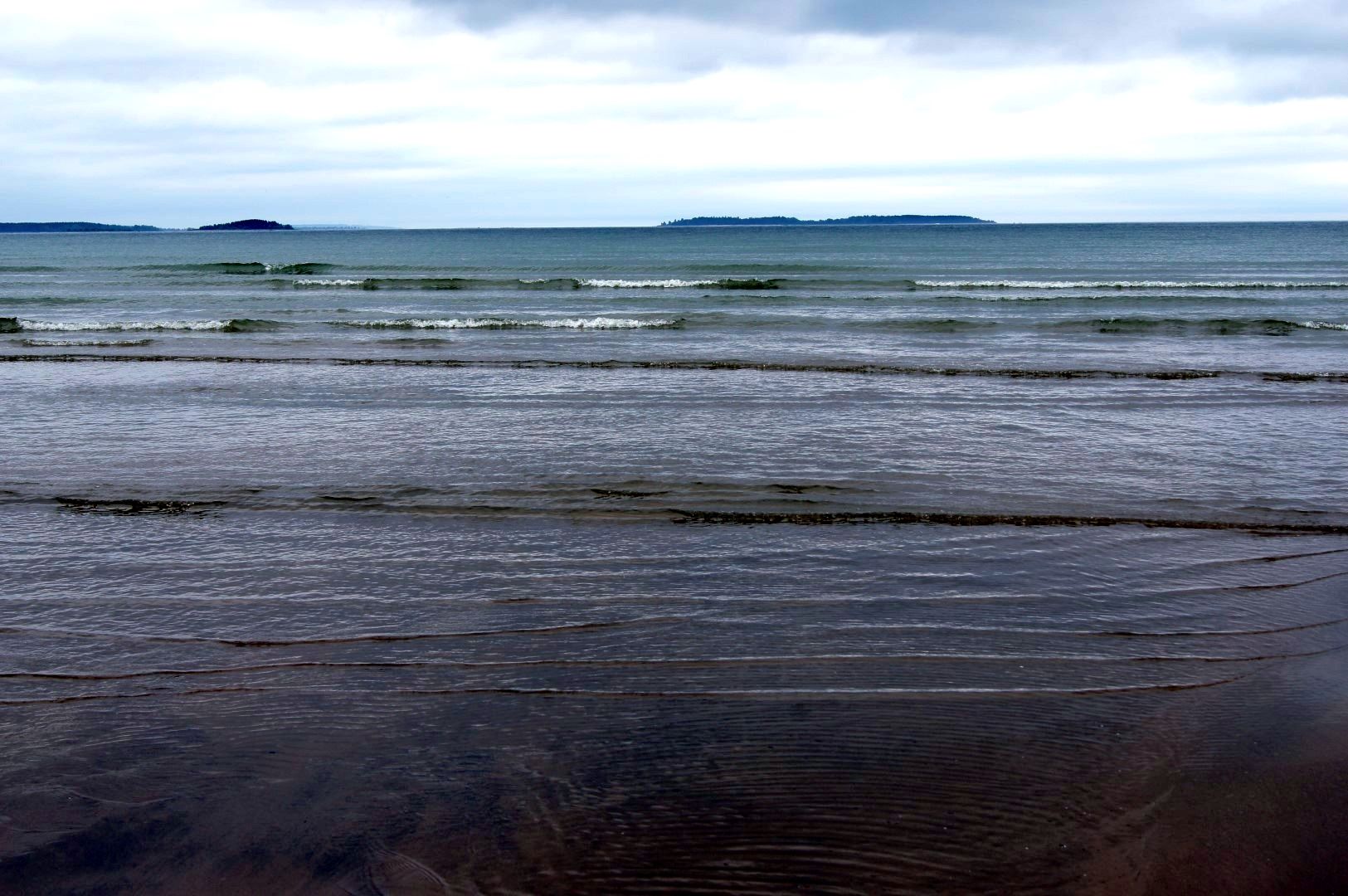 Sea ♥
Giving love to the world.
The outfit for the day was pretty simple, as I like it in summer.
Shorts:
Mango/DIY
Top:
H&M/DIY
Leather jacket:
H&M
Always playing in the sand like a little child. I think I'll never truly grow up.
Finally, we got our bums off the beach, and into the minigolf course. I'm a pretty terrible at it, but I never let that ruin my fun. I love the game, even though I suck at it.
Fiance's brother having a shot at it.
So close, but it didn't still go there. :D (J, you know I promised to put this up, haha!)
Scoreboard is so not on my side. Ever.
My fiance's niece. I love that long curly hair, it's so pretty!!
Sunglasses: Citymarket Bracelets: Gina Tricot, Seppälä, a little shop in Iittala Lasimäki Skirt: H&M
Giving my best game face. Fail. (Notice how I changed for the game? I don't usually bother.)
My fiance, his brother, and the other of his nieces.
J's wife M having her turn at the course.
Different angle.
Way too soon, it was over. We were having so much fun playing this, but then the rain came and we had to hurry to the finish. Afterwards, we went to have some ice cream (gotta love summer, right?). At the same time, we made plans for another round of "sports", which was bowling, but let's not get into that on this post. ;) Thank you so much, J, M, J & J for hanging out with us! You are amazing, all of you. And so much fun to be around. ♥
Have you been doing something fun with your loved ones lately? ♥
Now, this girl is off to bed, as it's way past my bedtime... Oops.
Have a fabulous day!
Blog ya later,
xoxo
Johanna