Hello guys!
How are you all? ♥
So after all I didn't post anything yesterday as I ended up being more tired than I would've believed. It's because I started a 87-day workout routine and to be honest, the start was more tiring than I believed. But today, I feel so much more energetic and I feel happy that I started working out again. More about that might follow later in the spring.
Today, however, I wanted to quickly share with you some little things I ordered from SammyDress. I had heard a lot about them, both good and bad, but decided to try them out for a little amount of money and hope that my delivery doesn't get lost or anything. I did pay extra for tracking number and insurance, but that added so little to the total that I figured it's worth it. And at least that got my package safe home.
So, what did I get:
A white chiffon tunic/dress. The picture doesn't really do it justice, it's definitely prettier on than like this, but you'll have to wait and see it on an outfit post to get a better idea.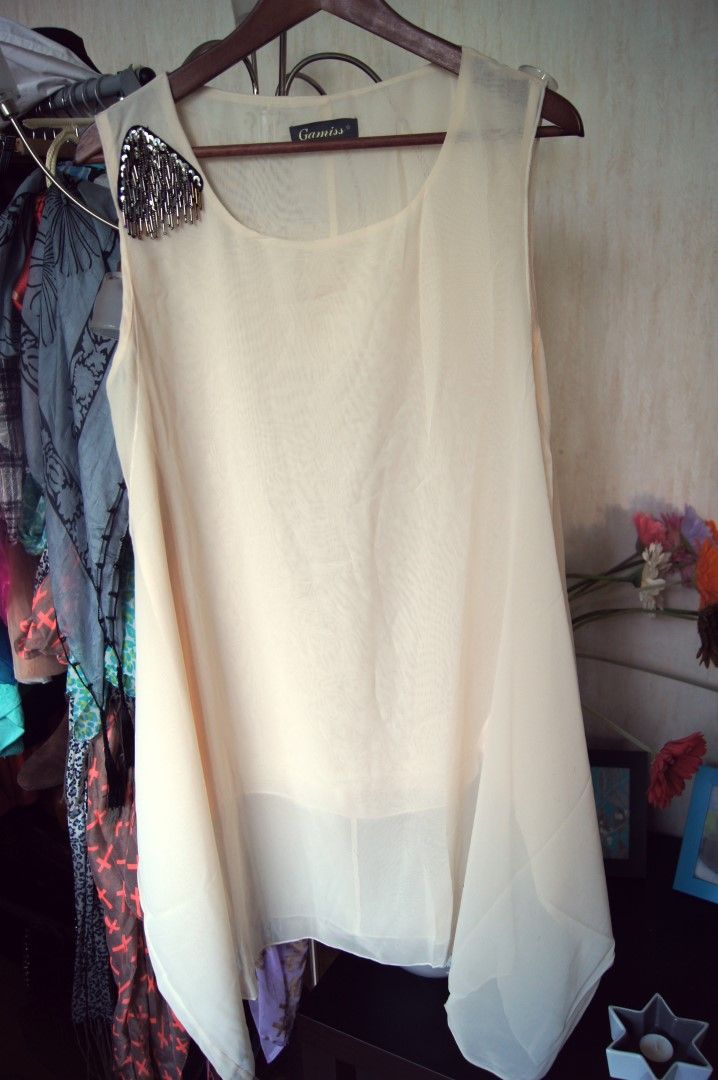 An off-white chiffon dress. See what I wanna wear this year? All these light, flowy, white/pastel kind of dress thingys. Maybe I'll finally be a girly girl, haha. This one will probably work both with and without a belt, but personally I think I will prefer it with one.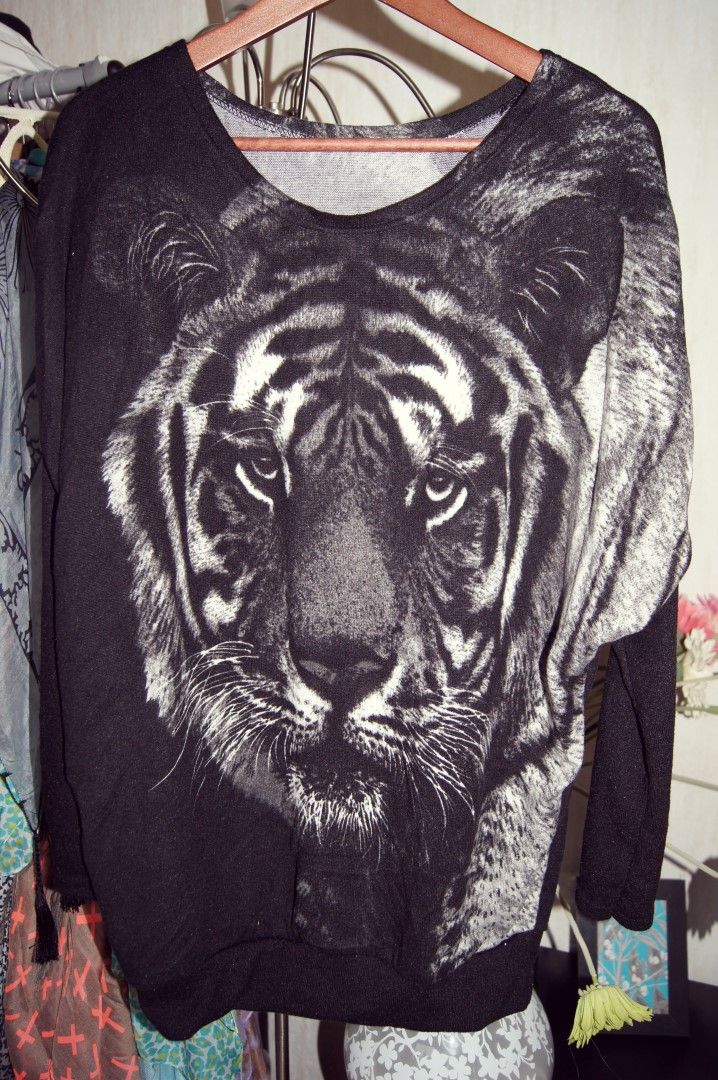 Tiger knit. As you know, I'm obsessed with so many animal prints, so couldn't resist this one either. It's long, soft and comfy, and I will totally wear this one a lot in the future.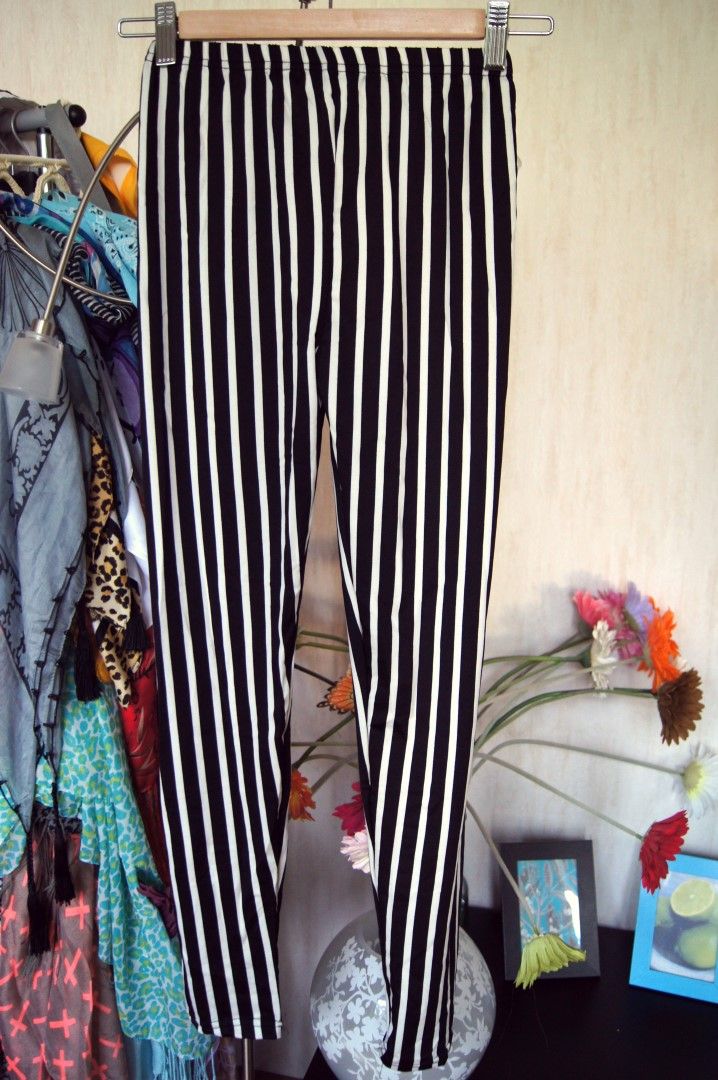 And last but not least, these awesome striped leggings that will totally bring some edge to my looks this spring/summer. Not much to say about these, they're just a simple pair of leggings.
I might order them again in the future, but first I need to see whether these will handle my clumsy nature in everyday life. As they are so affordable, I really don't know what to expect from them, quality-wise. But I'll get back to you about that later on.
So that's all I have for you today, hope you liked this post. The next one will most likely be an outfit post as I have some outfits in the drafts I really need to show you as soon as possible!
But, what do you think about my little haul here? Let me know in the comments! ♥
I'm heading to bed now, so that I'll get up early for my day off and can spend it the most effectively I can (always so, so many things going on in my life...). See you ASAP, though!
Have a fantastic day ♥