Hello lovelies!
How are you all today? ♥
We were just having a nice dinner with my grandmother and her sister, and it was extra nice since I didn't have to cook or anything. And more than that, it was pretty lovely to see relatives I don't get to see too often as the schedule is crazy in my life right now. Tomorrow, we're going to see a gig with the guys and I get the chance to dress up in ripped jeans and black all I want since it is Amaranthe (a great metal band from Sweden). I hope I get to capture the look somewhere, as well as the nails, which I will overdo if possible. Any event to dress up for is a great one.
Today, I'm showing a more wearable outfit from not too long ago. This is something I wear kinda often when I just want a simple and comfortable look.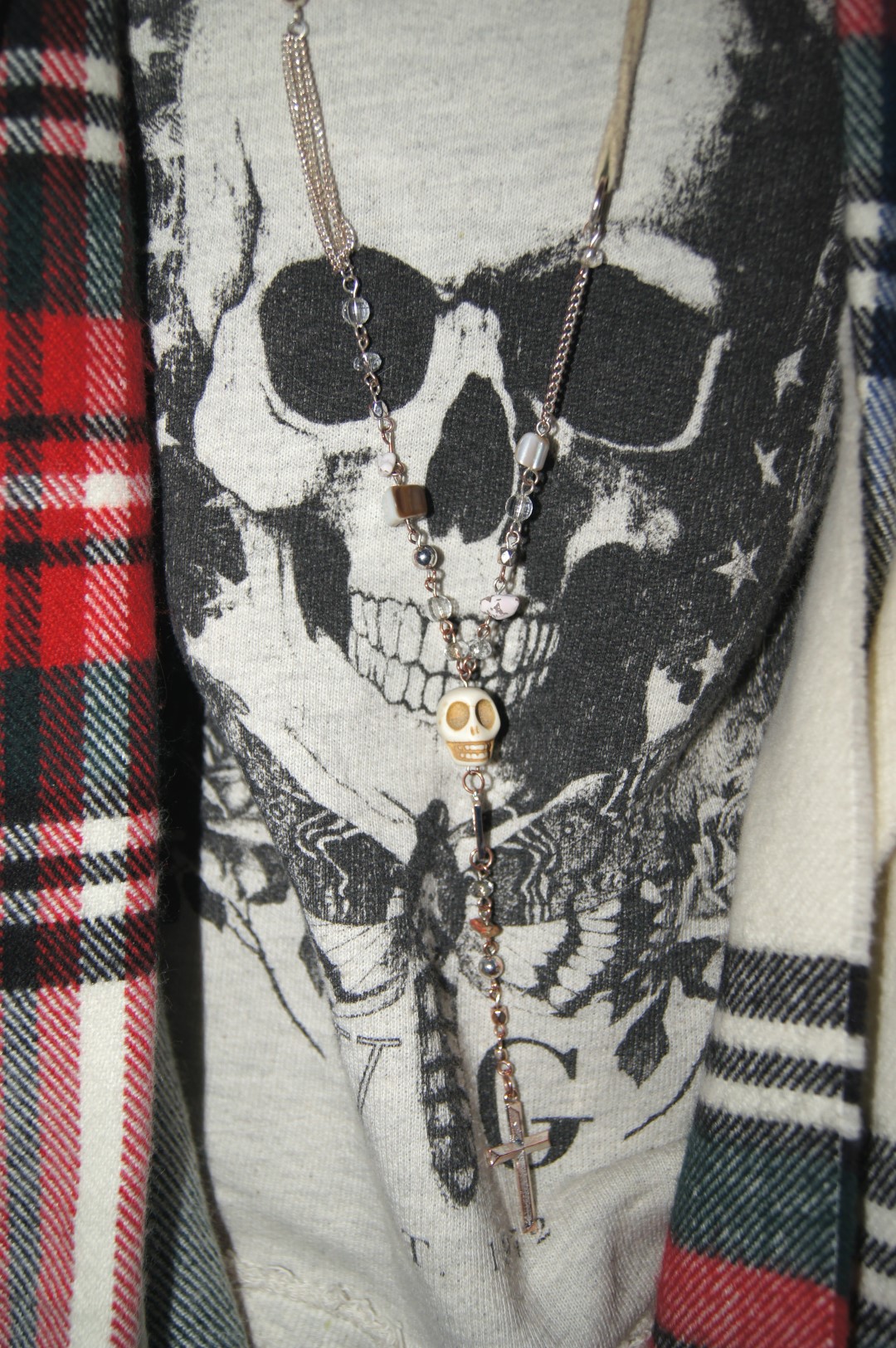 Coat:
Rukka
Sweatshirt:
Gina Tricot
Camo pants:
secondhand
Boots:
Skobox
Bag:
Mango
Scarf:
Cubus
Necklace:
Gina Tricot
Rings:
Nelly.com, Born Pretty Store
Very comfy, very simple look. This is the kind of clothing that makes me feel secure, and as it is winter, this is pretty warm as well. Though it will work in spring or fall when you switch the coat to a leather jacket. I'm so grateful when I get to wear lighter things again, as I have lots of ideas for warmer weather. And when the days get longer we will have more chances to take pictures even with the school and work.
What do you guys think about the look here? And what is your "secure" outfit like? Share your thoughts in the comments below!
Now, I'm for once trying to go early to bed (so I can wake up early as well, maybe), and hoping it might be a start for a better sleeping schedule. I have a lot of things to do tomorrow, so it would be more fun for me to get an early start for that. Also, stay tuned for the second part of the V-day manicure posts, as it will be up tomorrow!
Have a fantastic day, dolls ♥